An insight into Joel Khalu
The name Joel Khalu may not ring too many bells to those who are interested followers of Australian basketball. He's not your superstar, big name head coach that is on his way to become the next big thing, nor is he going to be talked about in every basketball stadium across the country.
What he does so well though, is that he finds a niche in the basketball community and gives everything he can back to the game, which is why Khalu is such a topical name that deserves his spotlight in the Australian basketball landscape.
So who is Joel Khalu you ask? Pick and Roll correspondent Jon Guarna was able to sit down and speak with Joel recently to find out!
With such a busy schedule, Khalu seems to fit all of it in without too much fuss. He is currently the Mackay Meteors head coach in the QBL, while he also has ties as the head coach for the Australian Indigenous All Star team and Papua New Guinea national team Head Coach.
Being a past QBL player for ten years meant that his heart was in the competition which he was to return to. Khalu has now coached the Mackay Meteors for five years, which included a championship in 2012. Last year's team successfully made the grand final, however fell one step short of the title.
Now, the team has lost its starting five, however Khalu and his coaching staff have recruited well, scoring the likes of Wollongong Hawks' Tyson Demos from the NBL.
Khalu speaks of having a great relationship with Wollongong, as he has also coached Rhys Martin and Tim Coenraad over his time at Mackay.
Asked about Mackay's larger than the competitions average player budget, Khalu delves in to explain that it's not just the cash that lures people north.
"I think it's (also) the quality of our program that a lot of teams will be surprised at what we actually do invest for players to come here.

Players want to come here (and) a lot of times it's not for the money, it's for the atmosphere and an opportunity to get better"
In addition to his main coaching role, he steps out of the comfort zone up in Mackay and has created an Indigenous All-Star, exhibition team that plays two games a year against a New Zealand Maori All-Star team.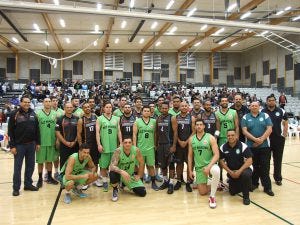 Kicking off last year, Khalu was fortunate enough to get together with the CEO of New Zealand Maori basketball during his time at the 2013 Oceania Pacific Championships with Papua New Guinea.
"The last thing in that conversation was how good it would be to see an Australian Indigenous side play a NZ Maori in an exhibition game." - Khalu on speaking with NZ Maori basketball CEO
Two games were held in Otaki and Rotorua in September 2014, with plans to play annually. The 2015 series is currently planned to be held in Mackay with both men's and women's teams playing.
We look forward to seeing this series improve and receive the hype it certainly deserves, plus the exhibition series moving across all regions of Australia over the next number of years.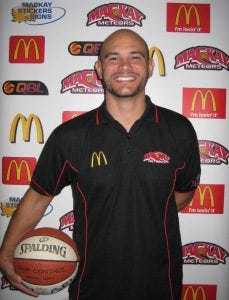 Joel Khalu is doing a lot of good things for a lot of people, using basketball as his delivery. We wish him all the best moving forward with his plethora of adventures!