AAU Australia reveals post-COVID-19 plans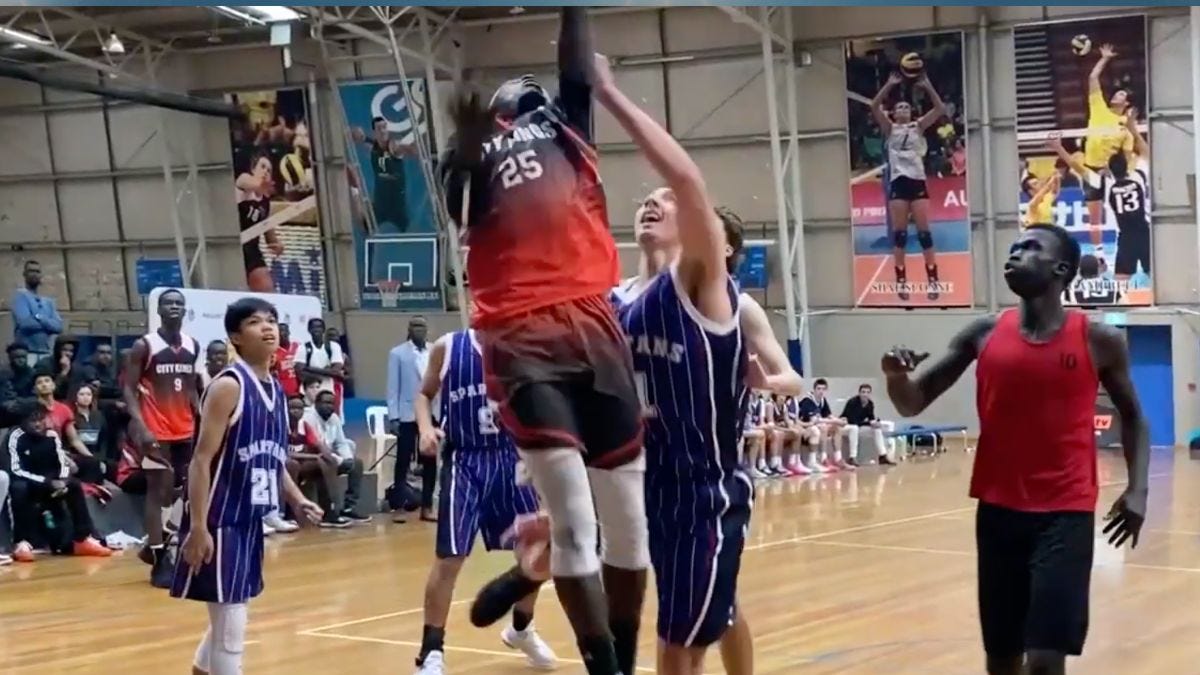 Planning for post-COVID-19 resumption of AAU Australia activities is well advanced and looking exciting, positive and safe, according to Head of Operations, Pete Unwin.
"We know how desperate everyone is to get back on court, and we've got some incredible plans to accomplish that," said Unwin. "We are ensuring that all programs strictly comply with the new environment of restrictions, and fit in with gapes where some associations may be unable to resume widespread competition."
As Unwin explains. the core concepts of AAU Australia's resumption will be an immediate, expanded, exposure league in Melbourne, and supporting tournaments around Australia.
"Our EXYBL concept will resume based in Melbourne's south-east within days of the government-approved resumption of competitive sport. In Queensland and Western Australia we will hold variations of the EXYBL in either condensed or tournament form, and we have almost locked in our plans for the greater Sydney area, incorporating the Hunter Region, Central Coast and Illawarra."
There are probable changes to the structure of the league planned for Melbourne, says Unwin, necessitated by the current COVID-19 conditions.
"For EXYBL-Melbourne we plan to expand the age groups covered. This includes the addition of 15 and under (U16 rep equivalent), 17 and under (U18 rep equivalent), as well as our original 21 and under boys' competition; with 21 and under and 17 and under competitions being offered for girls. What hasn't changed is that all games will be filmed and live streamed via BallerTV to ensure no spectators are left out; and games will have full team and individual stats. Everyone who plays in the EXYBL, here or anywhere else in the country, will have vital stats and game film to help them both improve their game, and get to the next level if that's what they want."
Events in other states will be tailored to suit local conditions, COVID-19 restrictions, and venues, but the common theme will be great competition, BallerTV and game stats, and access to AAU Australia's college coach network for recruiting.
"We are going to run with a form of the EXYBL in other states, with the guiding principle being the provision of an elite competition that is accessible to anyone with the game to compete," added Unwin. "This may best be implemented as a condensed league, held in the Summer, or as a tournament over the week. EXYBL, as with all AAU Australia events and programs, is open to all talent from any part of the game. These will be magnificent events."
Teams can come from anywhere to compete further explained Unwin. "Domestic, rep, youth leagues, private academies, school teams, or simply be a group of aspiring mates wanting to take their game to the next level. Registrations are open now, and teams should secure their spots immediately as places are very limited. We are not asking for fees yet, but will do so as soon as we have a date for the resumption of competition. Registration fees will be outlined on our website."
Visit the AAU Australia EXYBL page to register your team here. All enquiries can be directed to team@aauaustralia.com.au, or visit their social media pages to connect via direct message. Facebook: @aauaustralia; Instagram: @aau_australia; Twitter: @AustraliaAau.