Discover more from The Pick and Roll
We're all about Aussie hoops. Independent, objective analysis and commentary. Insightful narratives built around Australian basketball. Read about our men and women in the NBA, WNBA, NCAA, Europe, national teams, NBL, WNBL, NBL1, prospects and more.
Over 2,000 subscribers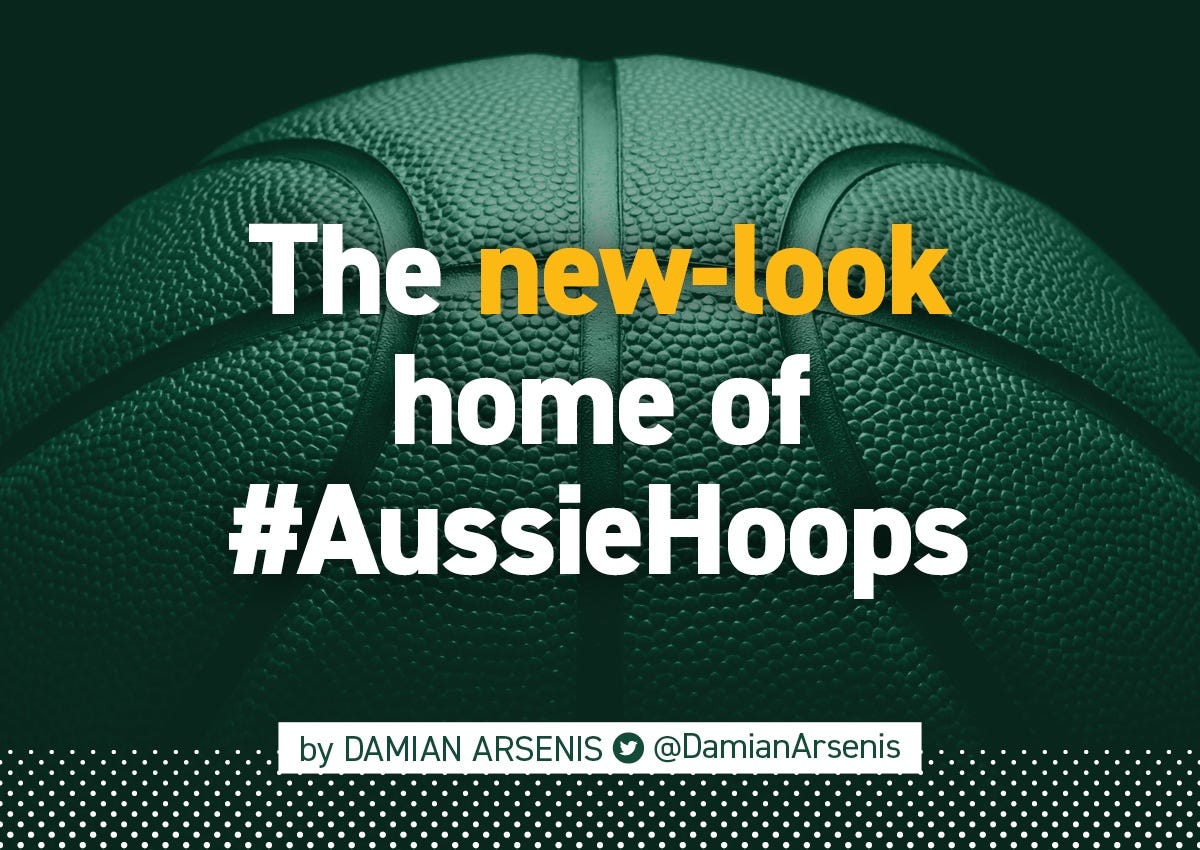 Things may look like they have been quiet, but behind the scenes we've been gearing ourselves for a relaunch on our new platform in August.
We have been on a journey across almost seven years. Throughout that time, we would like to think we have kept to our vision being a professional and trusted destination for Australian basketball, while also helping launch the careers of aspiring journalists and writers.
As explained previously, our next evolution is to move to a subscription model. That first step begins with our move to a new platform: Substack. The change will enable us to focus on delivering quality, diverse and independent content in a sustainable manner. The goal: to cover business overheads, and financially support the talented people who dedicate their time and effort into producing the level of content you know and trust.
Substack is a platform designed for independent writing, allowing us to host our content, send out email newsletters and enable subscriptions. We've gone as far as meeting with one of the co-founders Hamish Mackenzie to ensure we best utilise its simplified features for the benefit of everyone.
It's also platform used by TrueHoop for their NBA coverage, while women's basketball outlet The Next has recently adopted it with great success. We are hoping to emulate their success as we look to increase the exposure of Australian basketball and showcase its personalities.
Our pickandroll.com.au domain will be maintained and we will be migrating most of our content across so our chronicling of Australian basketball across the last seven years will not be lost. However our new home also provides a host of new functionality that we hope to take advantage of. All the top news will be delivered directly into your inbox as they publish in the form of a newsletter, while there will be some nice community features and opportunities to engage with our writers.
Importantly for us, it will enable subscriptions, both to access those articles which will be made available for free, but also the majority of our content which will be placed behind a paywall. That last point is vital for us if we are to continue doing what we do as it will ensure that we can pay the bills, but also duly reward those spending the time researching, interviewing and crafting quality stories. It takes time and effort to deliver good quality journalism, and what a lineup we have been able to assemble to do just that!
I'm pleased to also formally announce the team that will help us deliver on the above goal. There's a talented spread of people with expertise across men and women's basketball both at home and abroad across multiple content formats, to ensure comprehensive, knowledgeable and in-depth coverage for the benefit of the Australian basketball community.
Men's hoops
Ben Mallis | NBA, NBL & FIBA

Ayush Gautam | NBA, NBL, FIBA, Juniors

Michael Houben | NBA, NBL, Juniors

Jacob Doole | NBL

Jordan McCallum | NBL & NBL1

Brad Winter | NBL, NZNBL

Matt Hickey | NBA, NBL, NBL1 & FIBA
Women's hoops
Lachy France | NCAA, WNBL, WNBA & FIBA

Hayley Wildes | WNBA, WNBL & FIBA

Tony Cocking | WNBL, WNBA & FIBA

Lachlan Bourchier | WNBA, NCAA, WNBL & FIBA
Not only are we boosting our coverage of Australian women's basketball, which includes the return of long-time #TeamPnR writer, Hayley Wildes --who most recently worked with Melbourne United on their media team-- as we build up to the 2022 FIBA Women's World Cup hosted by Sydney, I'm pleased to announce the introduction of two new feature shows.
Podcast and video coverage
Kane Pitman | The Pit and Roll Podcast

Lou Brown | The Sit Down with Lou Brown
Former Milwaukee Bucks beat writer Kane Pitman is back on deck, launching his new podcast The Pit and Roll. Available only via subscription, Kane will be interviewing some of the biggest names in Australian basketball and with his casual flair, it is a show not to be missed.
We also recently welcomed former Washington State and Tennessee star Lou Brown to the team to help boost our coverage of women's hoops. She will be unveiling her video show The Sit Down with Lou Brown, where she will catch up with some of the biggest stars and contributors to Australian women's basketball. An online video show is new territory for us, so we are keen to see this develop and grow.
Our team is busy at work to ensure our relaunch is a success, and this is why things have slowed down content-wise of late (although the lack of hoops being played hasn't helped either). As we wind down to the end of July, there will be no new content on our site as we commence our migration to our new platform. We will still be active across our social channels, and we look forward to seeing you there until we unveil our new home.
We have a fantastic array of stories, interviews, podcasts and video lined up that should cover off everyone's interests. More details will be unveiled over the coming week or two, so please keep across the news on our social channels. A new home for #AussieHoops is coming soon, and we hope you can join us.