5 Aussie takeaways from the 2017 NBA Draft
The 2017 NBA Draft has come and gone. No Australians were drafted in the lottery this year, but there are still several storylines that stand out for Australia.
Let's take a look.
1. Spurs draft another point guard, what does this mean for Patty Mills?
Oct 27, 2016; Sacramento, CA, USA; San Antonio Spurs guard Patty Mills (8) during the game against the Sacramento Kings at Golden 1 Center. The Spurs won the game 102-94. Mandatory Credit: Sergio Estrada-USA TODAY Sports
The San Antonio Spurs selected point guard Derrick White with their first pick, at number 29 overall. Is this a sign the San Antonio Spurs and Patty Mills are coming to end of their six-year relationship?
When you count all the point guards on the Spurs roster - Tony Parker, Dejounte Murray, Patty and now White - Mill's future in San Antonio looks bleak.
The Spurs own Mills' 'Bird rights', meaning they can potentially offer him the biggest contract. But in these days of giant, cap-destroying contracts, it is prudent to insulate themselves against a potential godfather offer to Mills.
There are however many reasons for both parties to want to stay together.
For Mills: It's being part of one of the most professional and successful organisations in the sporting world, where he has grown as a player and developed deep, positive relationships with players and staff. It's also a chance to stay loyal to a team who gave him a second chance at the NBA, when opportunities were scarce.
For the Spurs: their point guard cupboard is not as stocked as the numbers suggest. Parker looks set to miss the first half of the upcoming season due to injury. Murray is still raw and ideally, should share the role with a veteran.
New addition White stands at 6-5 and can really shoot the rock, so playing off the ball should be an easy transition for him.
It's just as likely White was drafted to cover the Spurs' unstable wing position. All the incumbents have question marks over them. What if Manu Ginobili retires, Jonathon Simmons bolts for big dollars elsewhere and a rumoured Danny Green trade occurs?
While Patty exiting the Alamo City is still a very real possibility, it does not look like the Spurs made this move, just so they can walk away from the negotiating table completely. Rather, it gives them a softer landing if the money gets too crazy.
2. Utah Jazz draft another guard: what about Dante Exum?
Jan 23, 2017; Salt Lake City, UT, USA; Utah Jazz guard Dante Exum (11) dribbles up the court during the second half against the Oklahoma City Thunder at Vivint Smart Home Arena. Oklahoma City won 97-95. Mandatory Credit: Russ Isabella-USA TODAY Sports
The Utah Jazz just spent their first pick on a rangy combo guard in Donovan Mitchell, trading up to the 13th spot to secure his services.
With Dante Exum heading into his final year of his rookie deal, this move looks like it could have significant repercussions for his role, and future on the team.
Exum and Mitchell bring comparable qualities to the court, and are of a similar age. So it's getting hard to see where the minutes for Exum are, in this positional logjam.
Especially considering Jazz GM Dennis Lindsay said after the draft "we are, and we will continue" looking for a veteran point guard, with incumbent George Hill the primary target.
It sounded like the Jazz brass weren't exactly glowing of Exum in his exit interview. Whatever was said, has caused Exum to cancel his holiday plans and stay in Utah to work on his game, even returning to Summer League play.
https://twitter.com/andyblarsen/status/878148513456037889
Although Lindsay praised Exum for the work he is putting in this offseason, their words don't appear to line up with their current actions.
It ultimately feels like the Jazz are moving on from Exum, and there is a good chance he is traded before the end of the season so they don't have to pay up when his rookie contract ends.
3. What Terrence Ferguson being drafted in the first round actually means
ESPN's Chad Ford predicted Terrence Ferguson would be drafted at pick 20 in his mock draft 1.0 before the college and NBL seasons began. After spending a year in Australia impressing more as a pre-game dunker over his actual play, Ferguson was drafted at pick 21 by the Oklahoma City Thunder.
In short, getting paid while playing basketball in a culturally and linguistically similar environment to America, is now a viable option for top high school prospects from the United States. NBL CEO, Jeremy Loeliger has similarly commented that Ferguson's drafting has "vindicated the NBL".
This is now likely to boost the image of the NBL as an secondary pathway outside of the NCAA. Expect to see a flow of prospective NBA talent spending time in the NBL, making pre-game warm-up dunks a must-see event.
4. Jonah Bolden is drafted by the 76ers - Team Australia gains traction in Philly
Bolden's selection at the 36th spot by Philadelphia, certainly strengthens the Aussie NBA contingent. At the same time, it also deepens the connection the Philadelphia 76ers have with Australia. Head coach Brett Brown has had a long-standing relationship with Australian basketball, dating back to his coaching days in the NBL and the Australian Boomers.
For long-time NBL fans who witnessed Bruce Bolden and Dave Simmons battle it out in the era of the Melbourne Tigers and South East Melbourne Magic, watching Jonah Bolden and Ben Simmons unite as teammates on the NBA stage will be akin to the passing of a figurative torch.
Here's not forgetting, we've had dynamic Aussie duos in various NBA teams in recent years. Patty Mills with Aron Baynes. Joe Ingles and Dante Exum. Thon Maker and Matthew Dellavedova. Heck, we had Andrew Bogut with Ben Simmons for an all-too-brief moment, before he got waived.
https://www.instagram.com/p/BVsVcQtnG-S/?taken-by=sixers
Under Brown's guidance, our latest Aussie duo of Bolden/Simmons should develop well. Bolden's adaptable set of skills will definitely fit alongside his new running mate Simmons. Together with other Sixers like Joel Embiid, Dario Saric, and Markelle Fultz, the boys could be part of a young, talented team that could make a heady push in the Eastern Conference in the coming years, should good health prevail.
This could be slightly premature, but it might be time to revisit the debate, and decide who Australia's NBA team should be.
5. What's next for our undrafted Aussies?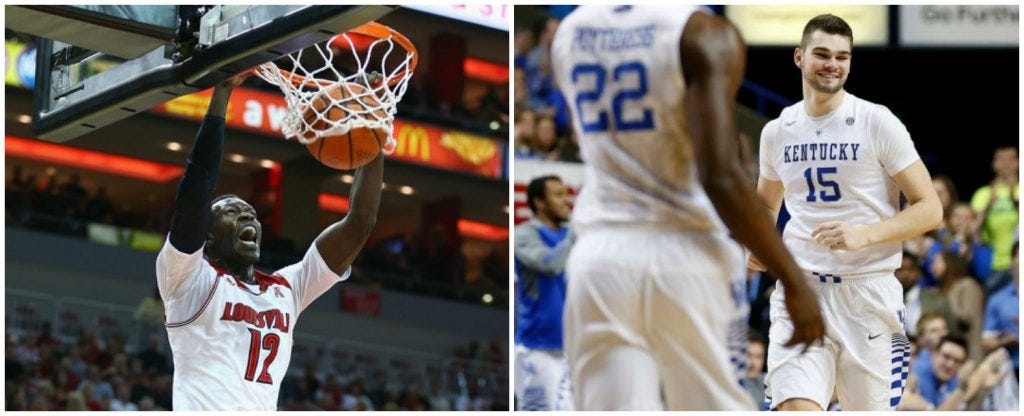 Not all Aussies had success on draft night, unfortunately. Neither does this mean it's the end of the road; some of our current Australians (Joe Ingles, Matthew Dellavedova) did not find success through the NBA draft either, but prevailed and found their spots.
Dellavedova was passed on by all 30 NBA teams in 2013, but carved out a roster spot with the Cleveland Cavaliers, following a preseason training camp invite.
Ingles, who was similarly passed undrafted 2009, participated in the Summer League over 2009 and 2010, and was signed by the Los Angeles Clippers in 2014. He was unfortunately waived by the Clippers, before being re-signed by the Utah Jazz that same year.
For Mangok Mathiang and Isaac Humphries, the next opportunity lies in the upcoming Summer League games. Being able to prove themselves in the exhibition games against NBA-level talent, could very well earn them training camp invites, or even a roster spot on the final team. Humphries and Mathiang have commmitted to Summer League invites from the Washington Wizards and Charlotte Hornets respectively.
The same opportunities lie in wait for other Australians who have committed to various free agent mini-camps ahead of Summer League. This includes the likes of Nathan Sobey and Mitch Creek (Utah Jazz), Majok Majok (Dallas Mavericks), and Matt Hodgson (unnamed team).
---
Were there any other Aussie headlines we missed? Leave a comment and let us know.