Discover more from The Pick and Roll
We're all about Aussie hoops. Independent, objective analysis and commentary. Insightful narratives built around Australian basketball. Read about our men and women in the NBA, WNBA, NCAA, Europe, national teams, NBL, WNBL, NBL1, prospects and more.
Over 2,000 subscribers
2020 Basketball Without Borders: Josh Giddey, Tamuri Wigness and Blake Jones Q&A
Six Australians were among the 64 boys and girls at the 2020 Basketball Without Borders (BWB) Global Camp. The three-day camp, from 14-16 February, was held in Chicago as part of the the NBA All-Star Weekend.
The Australian contingent wasn't there to just make up the numbers. Victorian point guard Josh Giddey made the boys All-Star team, along with fellow Victorian Olivia Pollerd, who made the girls' All-Star selection. Cairns native Tamuri Wigness was part of the winning side, and earned bragging rights over fellow Queenslander Blake Jones, whose team lost in the the final.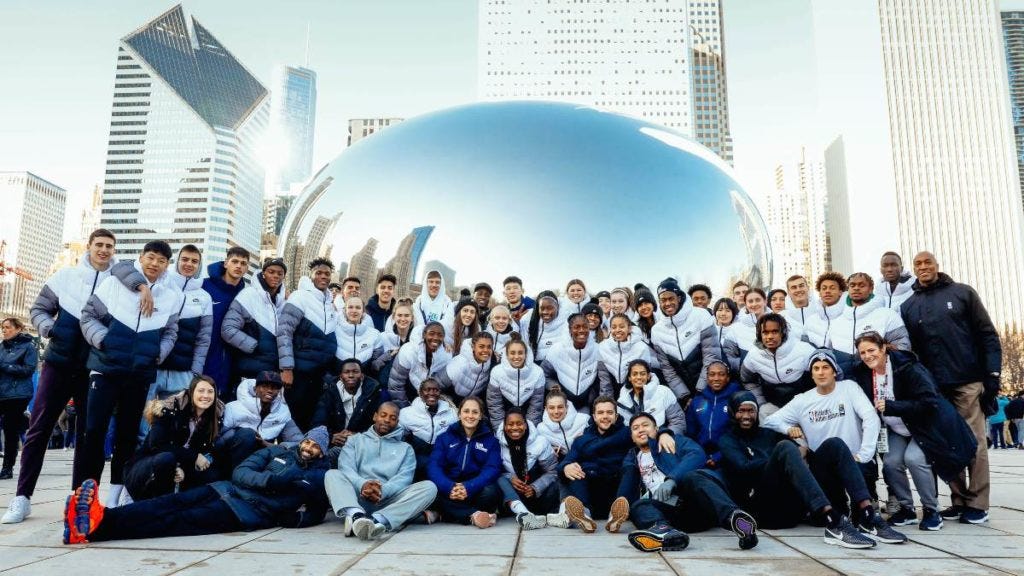 Credit: NBA Academies
Josh Giddey's future was up in the air for some time, but the 17 year old now appears to have settled on a decision. Despite being recruited by Division I colleges such as Arizona and Baylor, the 6'7 point guard has confirmed his decision to stay home and turn pro. "At this point, I've actually decided I'm not going to go to college. I'm going to turn pro and play in the NBL in Australia," he shared with The Pick and Roll, via the NBA. Right now, it's unclear as to which teams are courting Giddey, and whether he will be a part of the NBL's Next Stars program.
"Playing with men so it's going to be a physical league," Giddey said, on the NBL level of competition. "So getting stronger, being able to adapt to more physical bodies, bigger bodies, bigger athletes, so it's going to be better for the long-term."
https://www.youtube.com/watch?v=YmJPvpuIN8o&feature=youtu.be
Shooting has been a major focus for Giddey at the BWB camp. Although his jump shot mechanics pass the eye test, the talented junior isn't one to jack up three-pointers. Giddey is selective with his shot, and prefers to take the ball inside, breaking down defences for passing opportunities.
https://www.youtube.com/watch?v=C3h0wK2xcI0
Giddey, who has a knack of making the right read as the ball handler, especially in transition, is learning and adapting to the game pace across geographies. "In different countries and in different environments, the pace is different. In Australia it's a bit slower compared to America, who are more athletic, [and like to] get out and run.
"As I grow and play more, I think it'll come more naturally to me – to be able to adapt to different paces. That's kind of what I'm working on right now."
The 2002-born prospect will continue training at the NBA Global Academy in the immediate future. All eyes will be on him ahead of the 2020/21 NBL season, as teams will undoubtedly be courting the potential Next Star.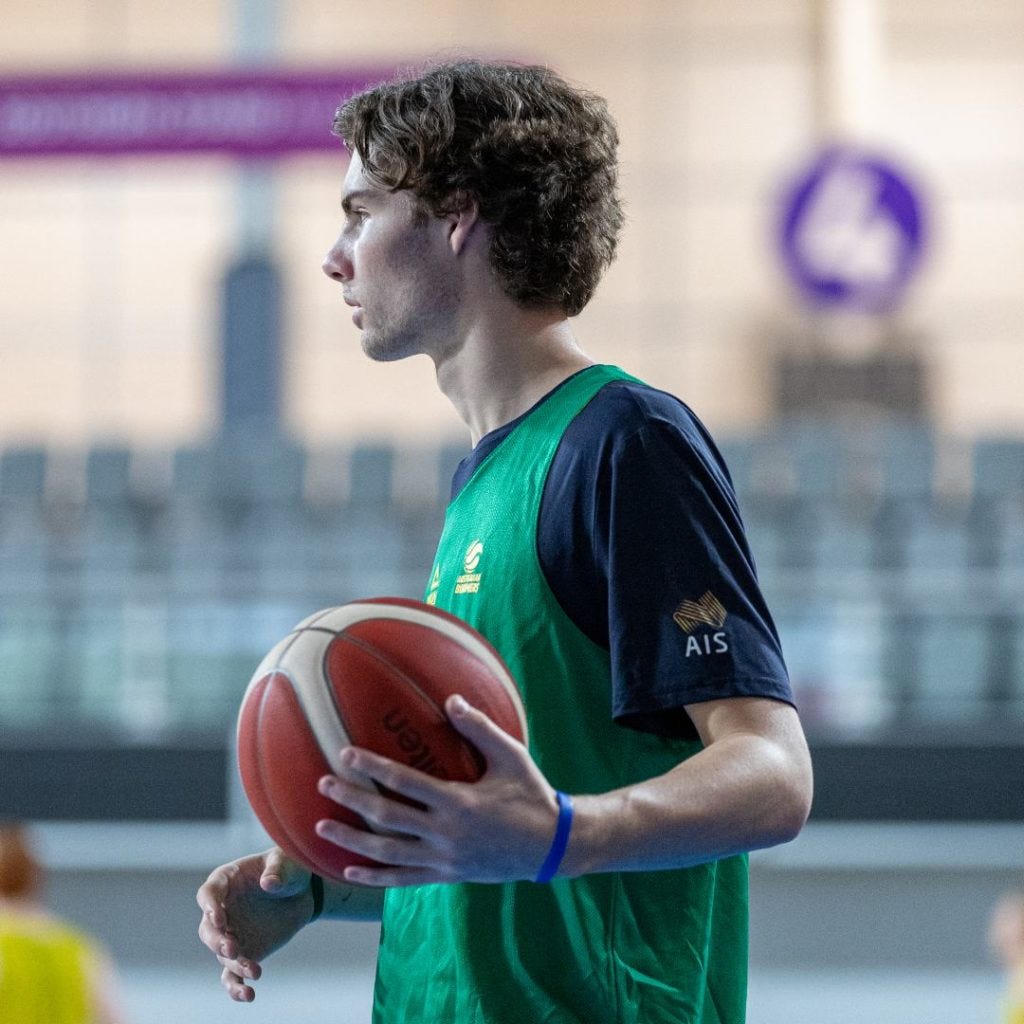 BRISBANE, AUSTRALIA - FEBRUARY 19: Australian Boomers training session on February 19, 2020 in Brisbane Australia. (Photo by Russell Freeman/The Pick and Roll)
But right now, Giddey is an Australian Boomer, and will be participating in the first qualification window of the 2021 FIBA Asian Cup games against New Zealand and Hong Kong.
---
Tamuri Wigness capped off the BWB camp on a high note, as a member of the winning team. The 6'0 point guard is currently based at the NBA Global Academy in Canberra, alongside Giddey and Jones.
Three-point shooting was a focus the last time Wigness was at the BWB, and this year, it's about making the right play, especially on passing. "I would say, getting my teammates more involved," Wigness said to The Pick and Roll. "Last year, our team was real good. [We were] playing together real good last year. And then [we aimed to be] coming in and doing the same thing, which we did – we're in the finals.
"Just gelling together, [and I have been] getting my teammates involved as a point guard."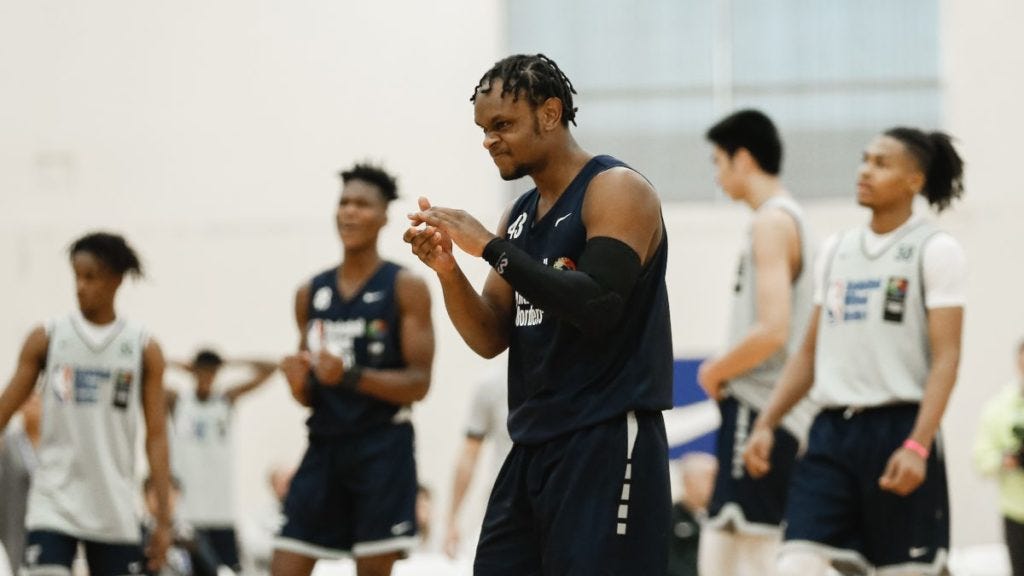 Credit: NBA Academies
In terms of what he learned about himself, Wigness views himself as a vocal leader at the point guard position. "[I have learned] that my voice is special. When I talk, players actually listen. And me being a point guard, if I can lead them [it's a good thing]."
Wigness, who was a member of the Brisbane Bullets squad in the 2019/20 NBL preseason, also confirmed that he is assessing opportunities in the NBL for the next season. It remains to be seen as to whether he will be part of the Next Stars program, and if he returns to Brisbane.
---
Blake Jones made a name for himself at the 2019 Australian Schools Championships, held in December. He led the highly favoured Lake Ginninderra College team to victory, putting up some impressive numbers in the process. Jones dominated his age group, averaging 31.2 points and 18.4 rebounds per game.
Like most leading Australian prospects, the 6'9 power forward is based at Basketball Australia's Centre of Excellence (CoE) in Canberra. He was also a member of the runner-up team at the BWB camp in Chicago.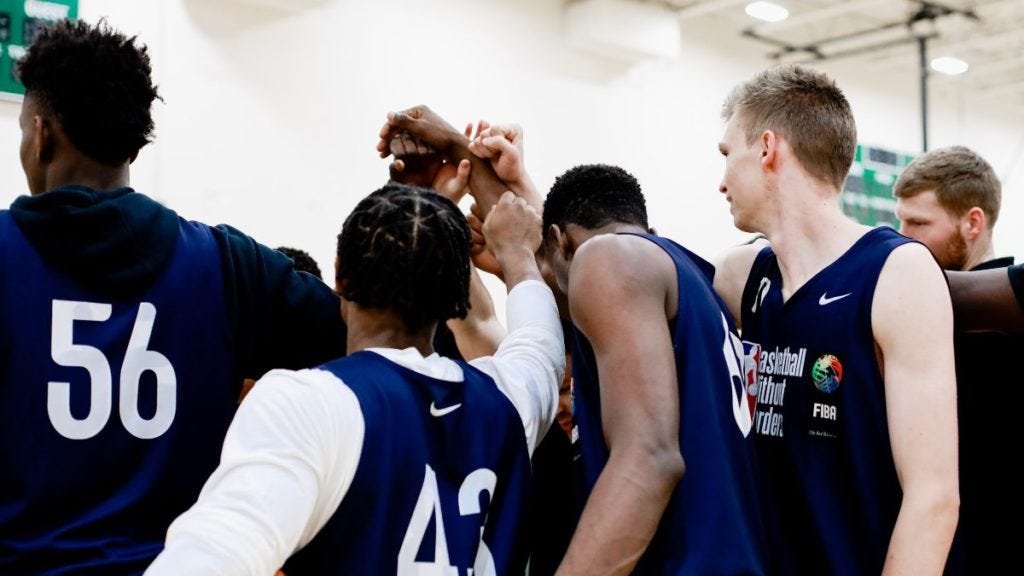 Credit: NBA Academies
Jones resembles the prototypical Australian basketball player in his unselfish, team-first instincts, who always looks to make the right play first. When asked about his work ethic and finding the balance between looking for his own shot and finding the teammate, Jones attributed it all towards a focus on team success. "You always like looking for your own opportunities, but if I can get my teammates involved, that's always best for the team," He told The Pick and Roll.
"[We aim to do] whatever we can to help out the team - whether that's me looking for my own opportunities, or finding other guys."
As a long-term goal, the Queenslander indicated that strength and conditioning is a priority. "Just getting stronger, getting into the weight room and then working on my handling."
Blake Jones is an intriguing prospect. He is an interior threat, but also a willing shooter. If Jones can develop his three-point shot further, he could become one of Australia's premier big men.