Discover more from The Pick and Roll
We're all about Aussie hoops. Independent, objective analysis and commentary. Insightful narratives built around Australian basketball. Read about our men and women in the NBA, WNBA, NCAA, Europe, national teams, NBL, WNBL, NBL1, prospects and more.
Over 2,000 subscribers
UniRoos take care of Turkey | 2015 World University Games
Mangok Mathiang helped guide Australia to a 6 point win over Turkey to advance to the playoff for ninth position at the 2015 World University Games.
The 6'10 forward scored 6 of his team-high 17 point and 10 rebound double-double in the last 2 minutes of the game, ensuring the UniRoos a chance to finish in the top ten at this tournament thanks to their 73-67 win. He was well supported by Hugh Greenwood who continued his excellent perimeter shooting by collecting 13 points (3/5 3PT) and Mitch Creek who gathered 10 points.
Greenwood, Mathiang and Creek helped Australia to a win over Turkey.
Mitch Creek and Mangok Mathiang combined for Australia's first 9 points in what turned out to be a scrappy, low-scoring first period, with neither team able to gain any momentum. The pressure from both sides resulted in many turnovers (14 combined), with Turkey ensuring that the scores were locked up at 12 points going into the second quarter.
Even though Turkey matched Australia for intensity early, they were not able to cope with the UniRoos who lifted defensively in the second to help spark their offense. The scoring was being shared around; Shaun Bruce (7 points) and Deng Deng adding 5 each while Hugh Greenwood and Dan Trist both chimed in with 4 for the quarter as the Emerging Boomers opened up a 35-19 half time lead. Holding Turkey to just 7 points for the quarter while scoring 23 of their own was an outstanding effort.
Turkey however managed to turn the tide in the third despite Greenwood dropping three treys for the term and Keanu Pinder chiming in with 5 points. Connecting on 5/7 three-pointers, Turkey outscored the UniRoos 29-21 to close to within 8 points at the final break and keep the game interesting.
The final quarter proved to be a tight one, with Turkey challenging Australia for the lead multiple times without managing to hit the lead. Mathiang and Pinder were owning the offensive glass, creating a number of second chance opportunities to keep their side in front. Australia were in control but Turkey threatened, closing to within 2 points with under 2 minutes to play.
Mathiang stood tall for the UniRoos, scoring their last 6 points in the final 2 minutes seal the win 73-67. Pinder arguably played his best game of the tournament with 7 points and 8 rebounds, while Deng also added 7 points. The major difference between the teams was Australia's dominance on the offensive glass (23-11) and their ability to take care of the ball while also forcing Turkey into turnovers (15-24).
With the victory, Australia will complete their tournament by playing off for ninth position at 7:00pm AEST on Sunday against Korea.
---
Official Website (Basketball) - live stats and box scores are available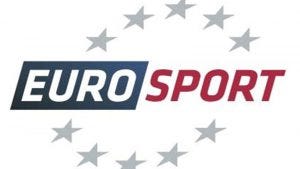 Eurosport Australia will be broadcasting all the action from the semi finals onwards via Foxtel in Australia.