Discover more from The Pick and Roll
We're all about Aussie hoops. Independent, objective analysis and commentary. Insightful narratives built around Australian basketball. Read about our men and women in the NBA, WNBA, NCAA, Europe, national teams, NBL, WNBL, NBL1, prospects and more.
Over 2,000 subscribers
Serbia shade Australia for ninth place | 2015 World University Games
In their final game of the 2015 World University Games, the Emerging Boomers fell to Serbia 72-81 and in doing so finished in tenth place.
The game proved to be a tight contest, with Serbia gaining the upper-hand thanks to a 25-20 third period to set up a 9 point win. Mangok Mathiang was once again the shining light for Australia, delivering 16 points, 11 rebounds and 3 blocked shots in a commanding individual performance. Mitch Creek was also influential, gathering 14 points with 4 rebounds, yet neither he nor Mathiang was able to prevent the loss.
Mathiang and Creek were best for Australia in their loss to Serbia.
Australia got off to a great start, with Mathiang scoring 4 of their first 6 points as they opened up a 6-2 early lead. Mathiang was doing it all, scoring, pulling down rebounds and turning away a shot. Keanu Pinder was injected into the game and also added 4 points, however Serbia finished the quarter strongly with 7 straight points to steal the lead 15-14 on a triple just before the buzzer sounded.
Both teams traded baskets and the lead throughout the second term with 4 lead changes and neither side leading by more than 5. Nick Duncan (8 points, 4 rebounds) provided 4 points for the quarter and Hugh Greenwood dropped 2 three-pointers. Corey Maynard (8 points, 5 rebounds) came through with a score of his own just before half time as Australia trailed by 2 (32-34).
Mathiang was again in the thick of the action to open the third, providing 6 early points and another blocked shot. Greenwood was helping set up his team mates, however Serbia was able to counter and managed to open up an 11 point lead. Duncan scored and was soon followed by two free throws to Peter Hooley late in the period, enabling the UniRoos to close to within 7 points at the last change (52-59).
With 6 straight points for the Emerging Boomers, Creek tried his best to carry his team to victory. Yet Serbia repelled every Australian challenge, staving off a late run from Mathiang and Maynard to fall short by 9 points.
Despite Serbia winning every quarter, there was very little separating the two teams. Australia's inability to make the most of their opportunities from the line (11/19) was a key reason for the final margin. Greenwood was the only UniRoo to connect on a triple, making 3/9 from long-range on his way to 9 points and 4 assists, providing great leadership on and off the court. Keanu Pinder who emerged throughout the event, added 11 points on 3/3 shooting and an improved 5/6 from the line.
Mathiang was clearly the standout performer for the UniRoos, emerging to deliver 5 double-doubles across 8 games and leading the team in points and rebounds. It was a remarkable achievement, especially as he is not known for being a scoring threat, now primed for a big junior year at Louisville.
While finishing in tenth place was not the result head coach Andrej Lemanis was aiming for, Australia lost to three quality European teams, with only the blowout loss to France an aberration.
---
Official Website (Basketball) - live stats and box scores are available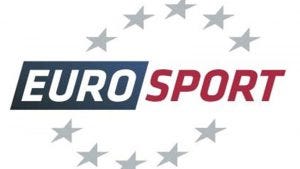 Eurosport Australia will be broadcasting all the action from the semi finals onwards via Foxtel in Australia.