At the 2015 World University Games, the Emerging Boomers took control early to cruise past Korea 92-64 for a chance to now playoff for ninth position.
Australia used their superior height and strength against the home nation, with Mangok Mathiang again leading the way. The 6'10 forward powered his way to huge 18 point and 17 rebound double-double, his fourth of the tournament. Athletic forward Deng Deng added 15 points and 5 rebounds, Dan Trist 12 points, 4 rebounds and 3 assists, and Mitch Creek compiled 10 points and 5 rebounds as the UniRoo's frontline dominated.
Australia's frontline dominated against Korea (Mathiang, Deng, Trist & Creek)
Both teams opened looking to find their rhythm, with Trist delivering 6 early points. Mathiang and Deng began to get involved offensively as Australia were able to open up 23-14 at the first break.
The second quarter was a repeat of the first, with Australia's frontline causing Korea all kinds of trouble. The host nation quickly lost touch despite their best efforts. When Maynard hit a buzzer-beater to end the half, the UniRoos led by a commanding 19 points (46-27).
Korea started to find ways to score in the third period as they tried to limit the damage. Yet Australia continued to score at will, with Nick Duncan (8 points) starting to find the basket while Keanu Pinder was also enjoying his time in the paint (8 points, 10 rebounds). The game was effectively over as the quarter ended, with Australia up by 27 points (74-47).
As Australia cruised to the win, Korea continued to push on to try to make the final score respectable by connecting on two straight three-pointers to open the quarter. That is as close as they would get, with Mathiang once again stepped up to close out the game and earn the 28 point win.
The Emerging Boomers dominated the interior, almost out-rebounding the Koreans 3-1 while scoring at an efficient 59% from the field.
Head coach Andrej Lemanis looked positively on the game, especially given the improvements his side made.
"It was a really pleasing performance from the group," shared Lemanis.
"It shows we have continued to grow over the course of the tournament. The way the team played is a reflection of the commitment and attitude the boys have taken to these last three games and it is pleasing to see them so proud to wear the green and gold."
The UniRoos end their campaign against Serbia, with their playoff for ninth place being held Monday at 1:30pm AEST.
---
Official Website (Basketball) - live stats and box scores are available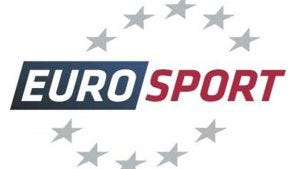 Eurosport Australia will be broadcasting all the action from the semi finals onwards via Foxtel in Australia.