Discover more from The Pick and Roll
We're all about Aussie hoops. Independent, objective analysis and commentary. Insightful narratives built around Australian basketball. Read about our men and women in the NBA, WNBA, NCAA, Europe, national teams, NBL, WNBL, NBL1, prospects and more.
Over 2,000 subscribers
France outclasses the emerging Boomers | 2015 World University Games
After earning a big win over Chinese Taipei in their opening game, Australia was outclassed by France in a 71-45 loss.
France earned the win behind a commanding 21-6 third quarter, pressuring Australia defensively and restricting their ability to score (27% FG). Dan Trist was the lone emerging Boomer to reach double figures in scoring, contributing a team-high 10 points with 3 rebounds, albeit on 3/10 shooting. Hugh Greenwood provided great leadership, delivering 9 points, 5 rebounds and 3 assists, while Mangok Mathiang had 7 points and 5 rebounds.
Mathiang, Greenwood and Trist were best for Australia in their loss to France
Australia opened with the same starting lineup that opened against Chinese Taipei, with game 1 star Mangok Mathiang anchoring the middle with Dan Trist and Mitch Creek in the front court, while Greenwood and Corey Maynard led the back court.
Both teams started slowly, with France edging slightly ahead early. When Maynard made a nice basket midway through the period, Australia had managed to nudge ahead 6-5. Not long after, the French rattled off 7 straight points, before Hooley stepped in to halt their run and keep the margin to just 5 points. France seemed destined to head into the first break with all the momentum when they connected on a triple with 7 seconds to go, however Australia responded with a basket from Mathiang to beat the buzzer to trail 17-12.
Things started looking dire in the second quarter, with France's pressure helping force Australia into turnovers and missed opportunities. Greenwood tried his best to halt their momentum, leading by example offensively to pile on 9 points for the quarter. Without Greenwood's scoring, Australia would have been trailing by much more than the 7 point half time deficit (33-26).
While Australia was playing aggressively, they continued to have difficulty finding the bottom of the net as France took full control of the game. When Shaun Bruce connected on his team's first field goal of the third quarter with 3:22 remaining, the first of his back-to-back baskets, the UniRoos trailed by 20 points. It was a quarter the Australian's would rather forget, being outscored 21-6 as France took a commanding 56-32 lead heading into the last period.
Both teams found scoring difficult in the final term, with France able to extend their lead. It was not until at the 5:50 mark that Australia managed to add to their score, with Trist making both from the free throw line. France, however, was all class, at one stage powering to a 27 point lead. Trist, Mathiang and Bruce tried valiantly to make inroads into the lead, however the damage was already done, France earning an impressive 71-45 victory as clearly the better team on the day.
Australia's aggression offensively resulted in a 14-25 fouls drawn advantage, however they were unable to translate this into points. France dominated the boards, outrebounding the UniRoos 41-27, including 11 offensive, most of which most resulted in scores.
Australia now receive a day off to refresh and regroup before next tackling Japan at 1:00pm AEST on Tuesday. Japan were unlucky to lose their opening game to Finland by just 1 point, however they bounced back to account for Chinese Taipei by 17 points.
4 July, defeated Chinese Taipei 93-47

5 July, lost to France 45-71

7 July, 1:00pm AEST vs Japan

8 July, 5:30pm AEST vs Finland

9 July, 1:30pm AEST vs Lithuania

11 July, Quarter Finals

12 July, Semi Finals

13 July, Medals
---
Official Website (Basketball) - live stats and box scores are available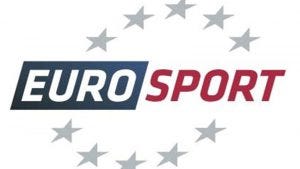 Eurosport Australia will be broadcasting all the action from the semi finals onwards via Foxtel in Australia.