Discover more from The Pick and Roll
We're all about Aussie hoops. Independent, objective analysis and commentary. Insightful narratives built around Australian basketball. Read about our men and women in the NBA, WNBA, NCAA, Europe, national teams, NBL, WNBL, NBL1, prospects and more.
Over 2,000 subscribers
Lithuania extinguish Emerging Boomers' hopes for a medal | 2015 World University Games
Lithuania stifled the Emerging Boomers' chance for a medal in a narrow 67-74 loss at the 2015 World University Games.
Mitch Creek's game-high 21 points and 5 rebounds, along with a perfect 14-point (5/5 FG, 3/3 3PT) shooting performance from Hugh Greenwood --who also recorded 7 rebounds-- were not enough to earn the win in what proved to be an incredibly close and hard-fought contest. Lithuania withstood the UniRoos' challenge to earn second place in Group C. Australia is relegated to playing off for positions 9 through to 16.
Creek and Greenwood played well against Lithuania
Creek's big game got going early today. He opened up Australia's scoring and displayed fine chemistry with teammate Mangok Mathiang. Lithuania however went on a 10-2 run to open up a 10 point lead midway through the period, before two three-pointers by Nick Duncan helped steady his side. Shaun Bruce's bucket in the dying seconds saw the Emerging Boomers closing the gap back within 4 points (18-22) at the first break.
In the second period, Lithuania threatened to break away on a number of occasions, however Australia was able to respond to every challenge made. Lemanis continued to rotate his players to maintain the intensity, with the 4-point margin remaining unchanged at half time. Despite the competitive atmosphere, both teams surprisingly made only three trips to the line for the entire half, with all attempts coming from Australia (0/3).
It was clear early that both teams lifted the intensity to another level in the third quarter, with the game and the scores also tightening up. Dan Trist (9 points, 5 rebounds) was able to tie the game at 36-36 before Creek put Australia ahead for the first time since the first minute of the game (44-43) with 4:21 left. Both teams would make multiple trips to the free throw line, ending with the Lithuanians back in front 53-48 heading into the last period.
The contest then turned into an arm wrestle, with neither team prepared to back down. Duncan (9 points, 3/5 3PT) connected on his third triple of the game to keep Australia within 1, only to see Lithuania score the next 5 points. Greenwood made back-to-back long bombs and delivered 8 straight points for Australia to keep the margin at just 1 point. Creek continued to score and keep the Emerging Boomers close, however they were unable to maximise their opportunities to steal the lead, falling short by just 7 points.
Australia owned the rebound count 42-29 and shot the three-ball at 55% (6/11 3PT), however Lithuania connected on 47% of their shots from the field compared to Australia's 41%. Lithuania also took better care of the ball and forced Australia into more turnovers (10-16) through generating more steals (13-8).
There is no time for the UniRoos to reflect on what might have been after entering the tournament with high ambition. Another strong European side in Turkey awaits in the classification rounds as they strive to finish as high as ninth.
---
Official Website (Basketball) - live stats and box scores are available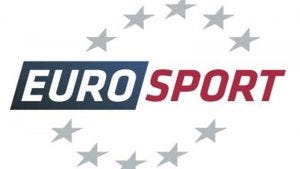 Eurosport Australia will be broadcasting all the action from the semi finals onwards via Foxtel in Australia.