Discover more from The Pick and Roll
We're all about Aussie hoops. Independent, objective analysis and commentary. Insightful narratives built around Australian basketball. Read about our men and women in the NBA, WNBA, NCAA, Europe, national teams, NBL, WNBL, NBL1, prospects and more.
Over 2,000 subscribers
Emerging Boomers defeat Finland, one win away from quarterfinals | 2015 World University Games
Despite being outscored in the second half, Australia defeated Finland 82-69 at the 2015 World University Games, and are within one win of the quarterfinals.
Australia built an early lead and controlled the game right from the start, despite the Finnish side never backing down. Daniel Trist enjoyed his best game of the tournament to date with a game-high 19 points and 4 rebounds. Also making valuable contributions were Corey Maynard who added 14 points, 5 rebounds and 4 steals, and Mitch McCarron with 12 points.
Trist, Maynard and McCarron helped lead Australia to the win over Finland.
"We played well today," stated Lemanis after the win. "There were some great signs of improvement, and that's what you want over the course of a tournament."
"We're starting to figure things out. From an offensive perspective, we were just better with our screening and our timing and we're just playing with a bit more poise at that end of the floor. We also had a good spirit about us as a group."
That poise and timing was on show in the first quarter, where Australia was able to take control of the contest. Trist and Mangok Mathiang added a combined 8 points early and helped establish a presence in the paint. Everyone Lemanis injected into the game during the period was able to add value, as the UniRoos opened up a 25-13 lead.
Maynard, Trist and Mathiang continued to cause problems for the Finland defense. Mitch Creek (8 points, 4 rebounds) was also having an impact on both ends of the court. When Trist connected on his 8th point with less than a minute to go in the half, it stretched Australia's lead to 18 points, and ended the quarter ahead 44-27.
The Emerging Boomers continued to maintain their composure in the second half, stretching the margin to 22 points following Nick Duncan's (9 points) second triple for the game. From that point forward both teams traded baskets. Finland was able to win the quarter but still trailed 47-63.
As with the third period, both teams went blow for blow in the final frame, with Maynard and Mathiang continuing to cause trouble. McCarron and Trist also remained firm to help close out the win and ensure their side improved to 3-1.
Finland was rewarded in the second half for their tenacious defensive efforts, generating 14 steals and forcing 15 Australian turnovers. The UniRoos were able to translate their dominance in the paint (44-23 rebounds) and make their way to the free throw line where they made 20/27 of their attempts.
"We beat what was a good Finnish team and we were in control of the game pretty much the whole way," shared Lemanis, going on to explain the comparative closeness of the score line, especially in the second half.
"Whenever you build a big lead like that, the opposition particularly at an international level, is never going to lie down. They (Finland) took some chances and got after us and they did what they needed to do to try to get back in the game and we were always able to make enough plays to never really make it a concern. It was good for us to have to go through that."
"Now we've played from in front, we've played from behind, we've played a close game. We've had all those experiences and that's what helps you grow as a team."
The UniRoos close out the group stage with a difficult challenge against Lithuania, whose only loss came at the hands of France by just 7 points. At stake is an opportunity to finish second in the group and with that, a place in the quarterfinals.
"It will be a very important game and with that, our finals campaign starts now," Lemanis acknowledged.
"Lithuania is a good basketball nation but we feel confident that if we go in and play our brand of basketball and are able to exert our style and influence onto the game, then we'll give ourselves a good chance of winning."
---
Official Website (Basketball) - live stats and box scores are available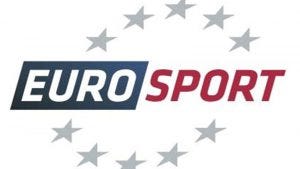 Eurosport Australia will be broadcasting all the action from the semi finals onwards via Foxtel in Australia.