Discover more from The Pick and Roll
We're all about Aussie hoops. Independent, objective analysis and commentary. Insightful narratives built around Australian basketball. Read about our men and women in the NBA, WNBA, NCAA, Europe, national teams, NBL, WNBL, NBL1, prospects and more.
Over 2,000 subscribers
Australian men crush Chinese Taipei | 2015 World University Games
In their opening game of the 2015 World University Games, Australia crushed Chinese Taipei 93-47 behind the stellar play of center Mangok Mathiang, Peter Hooley and Mitch Creek who all scored in double figures.
Mathiang, Hooley and Creek starred for Australia in their win over Chinese Taipei
Mathiang, who is not known for his scoring in playing with the Louisville Cardinals, took advantage of playing against an undersized opponent by collecting a game-high 23 points and 11 rebound double-double. He received great support from star Albany guard Peter Hooley who went a perfect 5/5 from the field for 15 points, while Adelaide 36er Mitch Creek piled on 17 points (8/13 FG) with 5 rebounds in the rout.
Heading into the game, coach Andrej Lemanis had been experimenting with the starting lineup and running his entire squad. Against Chinese Taipei, he opened with Hugh Greenwood and Corey Maynard in the back court with a frontline of Mitch Creek, Dan Trist and Mangok Mathiang.
After a nervous start, it was Maynard (7 points, 6 rebounds, 5 steals) whose two made free throws got the scoring going. Both teams missed a large number of shots in the opening quarter, however with just under 4 minutes left in the first period, up stepped Mathiang.
Mathiang imposed himself at both ends of the court, blocking a shot and then immediately being rewarded by making a mid-range jumper at the other end. He was dominant in the paint, going on to lead the Australian's to a 18-9 quarter time lead on the back of a 6 point and 6 rebound period.
Chinese Taipei opened the second quarter strongly, closing the margin to just 5 thanks to 4 straight points. This time it was Peter Hooley who lifted, reeling off 5 straight points to kick-start an 11-0 run that stretched their lead to 14 points. Australia continued to pile on the pressure, eventually opening up a 40-21 lead at the main break in what was a scrappy first half.
Australia continued to build momentum in the second half, with Creek really starting to get going on the scoreboard with a couple of steals and 8 points for the period. He continued to receive great help from Mathiang and Hooley, with all three combining to help open up a commanding 35 point lead at the last break.
"That was a big win, but we now have to prepare for tomorrow (against France)," shared a buoyant Hooley after his outstanding shooting performance.
With the result beyond doubt, the emerging Boomers rolled on behind the stellar play of Mathiang. The athletic center continued to cause Chinese Taipei headaches, powering his was to a game-high 23 points with 11 rebounds and 1 blocked shot as Australia routed their opponents by 46 points. Only Deng Deng and Xavier Cooks did not see any on court action for the Australians.
The UniRoos' next game is against France at 4:00pm AEST on Sunday, a team that is likely to prove more challenging than today's opponent. The emerging Opals open their campaign against Uganda at 7:00pm AEST also tomorrow.
4 July, defeated Chinese Taipei 93-47 (Box Score)

5 July, 4:00pm AEST vs France

7 July, 1:00pm AEST vs Japan

8 July, 5:30pm AEST vs Finland

9 July, 1:30pm AEST vs Lithuania

11 July, Quarter Finals

12 July, Semi Finals

13 July, Medals
---
Official Website (Basketball) - live stats available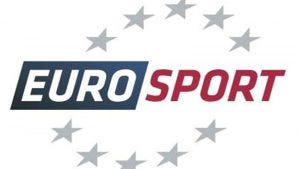 Eurosport Australia will be broadcasting all the action from the semi finals onwards via Foxtel in Australia.