Discover more from The Pick and Roll
We're all about Aussie hoops. Independent, objective analysis and commentary. Insightful narratives built around Australian basketball. Read about our men and women in the NBA, WNBA, NCAA, Europe, national teams, NBL, WNBL, NBL1, prospects and more.
Over 2,000 subscribers
2015 World University Games Preview: Australian basketball set to shine
Australia's quest for basketball medals at the 2015 World University Games commences on 4 July in Gwangju, South Korea. Both the men's and women's teams are again looking to earn themselves medals after successful campaigns back in 2013.
---
Previews
The Men
With a team dripping in talent, the Australian men will be looking to improve on their silver medal earned behind the stellar play of Cameron Bairstow and Ryan Broekhoff back in 2013.
Following a successful preparatory tour of China, Australia is set to commence their World University games campaign in Group C against Chinese Taipei on 4 July. The emerging Boomers are well prepared, trouncing Chile 67-27 in their final warm up game.
Expected to play a leading role for Australia is recent Perth Wildcats signing Hugh Greenwood who starred with New Mexico in the US collegiate system. Greenwood shared with The Pick and Roll that he is excited to be able to represent his country in international competition once again.
"I haven't played an international competition like this since the U19s so I'm looking forward to putting the green and gold on again," shared Greenwood.
Also expected to spend considerable time with Greenwood in the back court is Albany's star guard Peter Hooley. Hooley brings with him a deadly perimeter game, with an ability to step up and connect on big shots as he demonstrated this past season. 2015 has already been a big year for Hooley, and he too is looking forward to representing Australia on the world stage.
"It means everything to me," expressed Hooley sharing with The Pick and Roll on what it means to represent Australia.
"Every player wants to put on the green and gold and go to battle for their country. It's always been a dream of mine and I'm excited for the opportunity to play with and against some of the best players in the world at my age."
Both Greenwood and Hooley were quick to share that the team has bonded well during their preparations in China, a preparation that has them primed to perform at their best. We can also expect to see the team play a traditional 'Australian-style' of game.
"With a close group of guys, we are looking forward to showing other countries what it means to play hard-nosed, scrappy Aussie basketball," explained Greenwood.
"I'm looking forward to seeing our group grow together and show how Australians battle together on this road to a gold medal," further outlined Hooley.
With the team's anticipation building, the Australian's first challenge is against Chinese Taipei on 4 July. While little is known of their Asian opponents, traditionally one could expect them to share the ball a round the perimeter and be more than capable to knock down open three-pointers. Australia's size, strength and length is likely to cause their opponents far too much trouble, however in international competition, no opponent should be treated lightly.
Following the game against Chinese Taipei, Australia will then take on France, Lithuania, Finland and Japan. The greatest challenges are likely to be posed by France and Lithuania, however the UniRoos will firmly have their sights on topping their group.
4 July, 1:00pm AEST vs Chinese Taipei

5 July, 4:00pm AEST vs France

7 July, 1:00pm AEST vs Japan

8 July, 5:30pm AEST vs Finland

9 July, 1:30pm AEST vs Lithuania

11 July, Quarter Finals

12 July, Semi Finals

13 July, Medals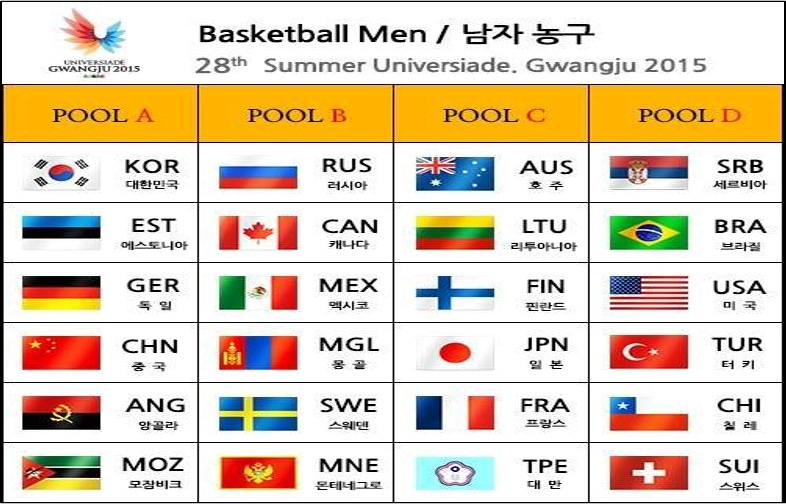 Men: Shaun Bruce (Central Queensland University), Mitchell Creek (University of South Australia), Deng Deng (Baylor University), Mirko Djeric (Australasian College of Natural Therapies), Nicholas Duncan (Boise State University), Hugh Greenwood (University of New Mexico), Peter Hooley (University of Albany), Mangok Mathiang (University of Louisville), Corey Maynard (Australasian College of Natural Therapies), Mitchell McCarron (Metropolitan State University of Denver), Keanu Pinder (Hutchinson Community College), Daniel Trist (Lafayettte College).
---
The Women
Kicking off their World University Games campaign on 5 July, the emerging Opals take on an unknown Uganda team in Group D. Coach Brendan Joyce has one of the most talented UniRoos teams Australia has ever assembled, boasting 5 players with experience in playing for the senior Opals in 2015 and a host of other WNBL stars.
After their recent European tour with the Opals, Sara Blicavs, Tessa Lavey, Stephanie Talbot, Madeleine Garrick and Alice Kunek are likely to feature prominently in head coach Brendan Joyce's plans. We can definitely expect to see Joyce continue to foster an up-tempo style of game, one that proved to be successful at the 2014 FIBA World Championships.
Uganda present an interesting challenge for Australia, with Joyce and his coaching staff knowing little of their opponents. African countries have in the past proven to be very athletic and prepared to run, so the contest between the two sides should well prove entertaining given the style of play Joyce is trying to employ.
After the game against Uganda, the UniRoos next face Brazil and Taipei during the group stage, of which, Brazil would be the only ones expected to provide any significant resistance.
5 July, 7:00pm vs Uganda

6 July, 6:30pm vs Brazil

8 July, TBA vs Chinese Taipei

9 July, Quarter Finals

11 July, Semi Finals

12 July, Medals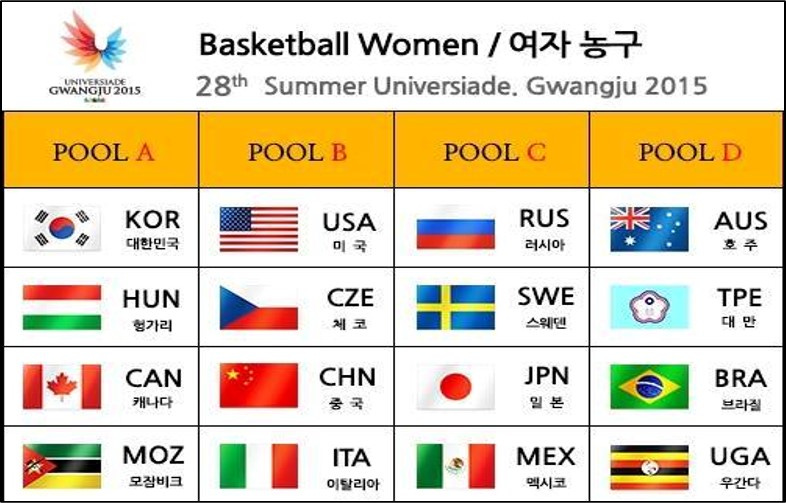 Women: Sara Blicavs (APM College), Alex Bunton (Canberra Institute of Technology), Stephanie Collins (Southern Methodist University), Aimee Clydesdale (Monash University), Madeleine Garrick (Deakin University), Alice Kunek (Deakin University), Tessa Lavey (Swinburne University), Carley Mijovic (Australian College of Natural Therapies), Vanessa Panousis (Virginia Tech), Lauren Scherf (Victoria University), Stephanie Talbot (University of Canberra), Olivia Thompson (University of South Australia).
---
Note: Links to live stats and live online streams will be made known if they are available.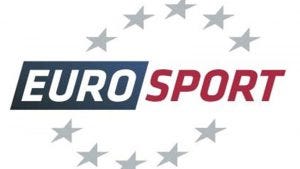 Eurosport Australia will be broadcasting all the action from the semi finals onwards via Foxtel in Australia.