2015 U18's Nationals - Tournament Recap
The U18's Australian Junior Championship has come to an end, with the country's best talent producing an unforgettable week of basketball.
NSW Country took away the Men's Championship, defeating NSW Metro in what was a thrilling interstate battle, while VIC Metro won the Women's Championship in dominant fashion - capping off an impressive run of back-to-back Championships.
Photo Credit: Basketball Australia/Kangaroo Photos
---
Men's Basketball
The Men's Championship game was a rematch of the 2013 U16's Australian Junior Championship game, with many of the players in this game having participated in that fixture - NSW Country took that game in a thrilling come-from-behind overtime win.
NSW Country has retained those bragging rights, taking down NSW Metro 82-66 in what was a fast-paced affair.
Makuach Maluach finished with 20 points and 17 rebounds for NSW Country while Angus Glover had a game-high 24 points. NSW Metro's high-man was Deng Gak with 18 points and 11 rebounds.
NSW Country Men | Photo Credit: Basketball Australia/Kangaroo Photos
The game was as feisty as expected, with both teams exhibiting an increased intensity. Both teams were looking to feed the ball inside early, with Deng Gak particularly active on both ends of the floor.
With NSW Metro's primary ball handler, Ciaron Fitzgerald, in foul trouble, NSW Metro had difficulty getting into their sets, which NSW Country took advantage of. Led by Makuach Maluach and Angus Glover, NSW Country closed out the first half impressively - leading 41-34 heading into the main break.
NSW Country managed to extend their lead thanks to some smothering defence, hardly giving the NSW Metro guards any time on the ball. NSW Metro's Dragan Elkaz hit a shot from half-court at the third quarter buzzer, but NSW Country's damage was done, heading into that break with a 64-54 lead.
A Deng Gak putback jam brought NSW Metro to within single digits but NSW Country was just too efficient on the offensive end, ultimately coming away with the 82-66 win.
Makuach Maluach was the key in this game, doing a great job finishing over NSW Metro's length - perfectly utilising the pump-fake to get free on many occasions. The competitive spirit of both teams was palpable, making the atmosphere surrounding the game even more enjoyable.
A team that was a joy to watch throughout the tournament was Queensland North, who put forward their star duo of Harry Froling and William McDowell-White. They began as the favourites and looked like they would sweep the entire week, winning seven games in a row to start the tournament. They were ultimately knocked out in the semifinal by a tough NSW squad but, nonetheless, the mixture of Froling's inside-out game, along with McDowell-White's unmatched athleticism, made their games extremely enjoyable.
All Tournament Team
Brad Rathjen (SAC) - 22.4, 3 rpg, 2.9 apg - Brad Rathjen is a player that has made an amazing improvement since last year's tournament. The 6'1 point guard showed off an impressive in-between game and attacked the rim with aggression. He would finish the tournament averaging 22.4 ppg, putting him in a tie with Harry Froling as the tournament's leading scorer.
Gabe Hadley (VICM) - 17.5 ppg, 4.4 rpg - Hadley's shot selection was dubious at times but he managed to be an important factor for VIC Metro, especially considering it was his first year in Victorian jersey. His development continues to improve, showing that he has the potential to be a great combo guard moving forward.
Myles Cherry (NSWC) - 16.6 ppg, 6.6 rpg - There were many factors to NSW Country's success throughout the tournament but Myles Cherry was the most consistent one. He's made a lot of improvement with his decision-making on the low block and showed some impressive footwork. He showed to be a consistent threat down low and his partnership with Makuach Maluach - who also would have been deserving of a spot in the all-tournament team - was extremely fun to watch.
Harry Froling (QLDN) - 22.4 ppg, 14.1 rpg, 3.6 apg - Froling entered the tournament as the most accomplished player, and he put up some impressive numbers to prove it. In his 9 games, he recorded seven double-double and two triple-doubles. A big factor in Froling's development is his improved shot selection, which naturally led to much better percentages than we're used to seeing from him. With his great improvement, as well as his team's success, Harry Froling was our pick for tournament MVP.
Deng Gak (NSWM) - 15.3 ppg, 8.1 rpg - Gak's improvement can't be understated. He took the reigns of this year's NSW Metro squad and helped take them further than many thought they could. A standout game for Gak was a 16 point, 12 rebound performance against fellow CoE teammate Harry Froling and a tough Queensland North side in the semifinal.
On the outside looking in: William McDowell-White, Makuach Maluach, Jacob Rigoni
Tournament MVP: Harry Froling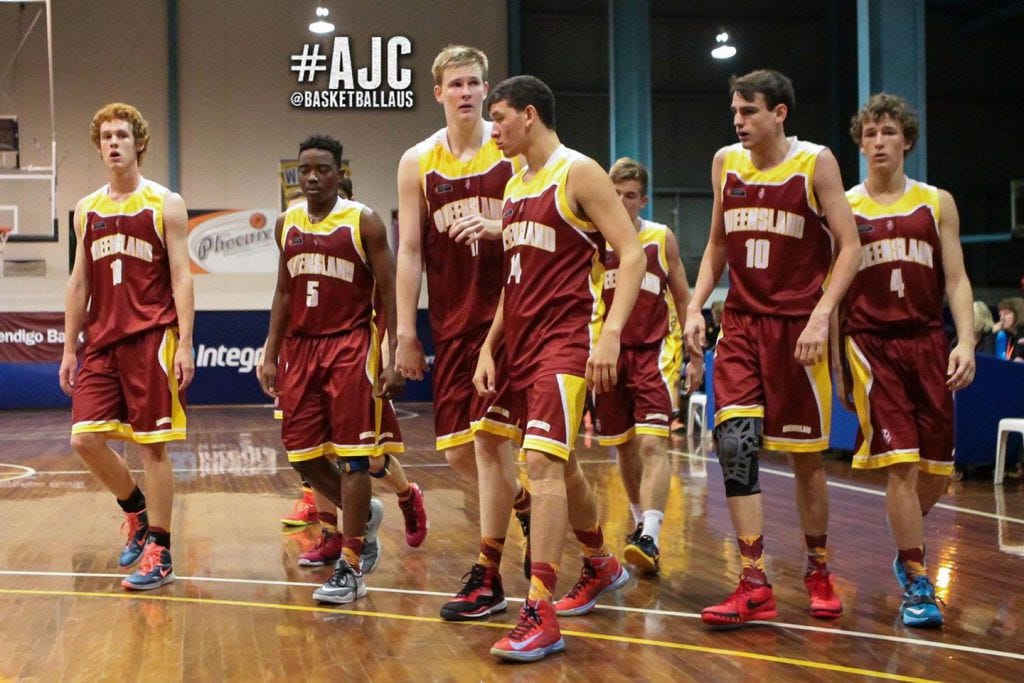 Harry Froling and QLD North | Photo Credit: Basketball Australia/Kangaroo Photos
Women's Basketball
The Women's Championship game saw VIC Metro emulate their performance from last year, defeating a tough SA Country squad.
Anneli Maley finished with a spectacular 22 points and 25 rebounds while Maddison Rocci also made a big contribution with 8 points and 9 assists. Chelsea Brook had 8 points and 4 rebounds for SA Country as the entire team found it difficult finishing over VIC Metro's size and length.
VIC Metro Women | Photo Credit: Basketball Australia/Kangaroo Photos
The game was close throughout the first quarter, with both teams trading buckets, but a huge second quarter run - led by the aforementioned Maley - saw VIC Metro's lead balloon to 16 at the half. VIC Metro's insistence to feed the ball down low paid off, with Maley entering the main break with a double-double - 10 points and 14 rebounds.
The third quarter saw SA Country collapse the paint to try to limit easy buckets, but VIC Metro began to knock down their shots from the perimeter as they continued to extend their lead. It was an easy sprint to the finish line, with VIC Metro coming away with the 86-46 win.
Anneli Maley would finish with 22 points and 25 rebounds in just 31 minutes of action, while Monique Andriuolo continued her great scoring form with 13 points off the bench. Bottom-age players, Najvada George and Ezi Magbegor - both of whom have been consistent throughout the tournament - came up big in the Championship game. Look for them to continue this stretch of success from VIC Metro, as well as being in contention for the Australian U16 women's squad later this year.
A team that was surprisingly impressive throughout the week was NSW Metro, who pulled off the stunning upset over VIC Country in their quarterfinal matchup. After an up-and-down start to the week, NSW Metro found their form, entering the quarterfinals with a renewed confidence. An impressive display by Bree Delaney saw NSW Metro upset a VIC Country side that was expected to progress all the way to the Championship game. Despite having no 'star' player, NSW Metro was able to earn an extremely admirable 4th place finish.
All Tournament Team
Chantel Horvat (VICC) - 21 ppg, 10.4 rpg, 2.75 apg - Horvat proved to be arguably the most talented player in the tournament, showing off her versatile game consistently throughout the week. Her best performance came against SA Metro where she scored 34 points, shooting 13/14 from the field.
Bree Delaney (NSWM) - 14.9 ppg, 6.6 rpg, 3.3 apg - Delaney was the key player for a NSW Metro squad that wasn't pegged to go too far in the tournament. Despite some early struggles, she managed to show up in some of the most important games in the tournament - leading her team to some impressive victories.
Anneli Maley (VICM) - 11 ppg, 11.6 rpg, 2.9 apg - For the second year in a row, Anneli Maley takes home our Tournament MVP honours. Her numbers weren't as impressive as last year but the impact she made on both ends of the floor can't be understated. Maley stepped up her game when it counted, leading VIC Metro to back-to-back U18's Championships.
Chelsea Brook (SAC) - 14.6 ppg, 8.2 rpg, 3 bpg - Brook proved to be one of the most consistent front-court players in the tournament, helping a solid SA Country squad to an impressive 2nd place finish. She excelled in her ability to finish around the rim, and was dominant as a rim protector.
Morgan Yaeger (SAM) - 13 ppg, 4 rpg, 2.6 apg - Yaeger was an important piece in SA Metro's run through this tournament, as they earned 3rd place - only losing to the eventual Champions. She showed to be a great leader on the court and really did a good job slicing through the defence and looking for open lanes to the rim.
On the outside looking in: Zitina Aokuso, Chloe Bibby, Monique Andriuolo
Tournament MVP: Anneli Maley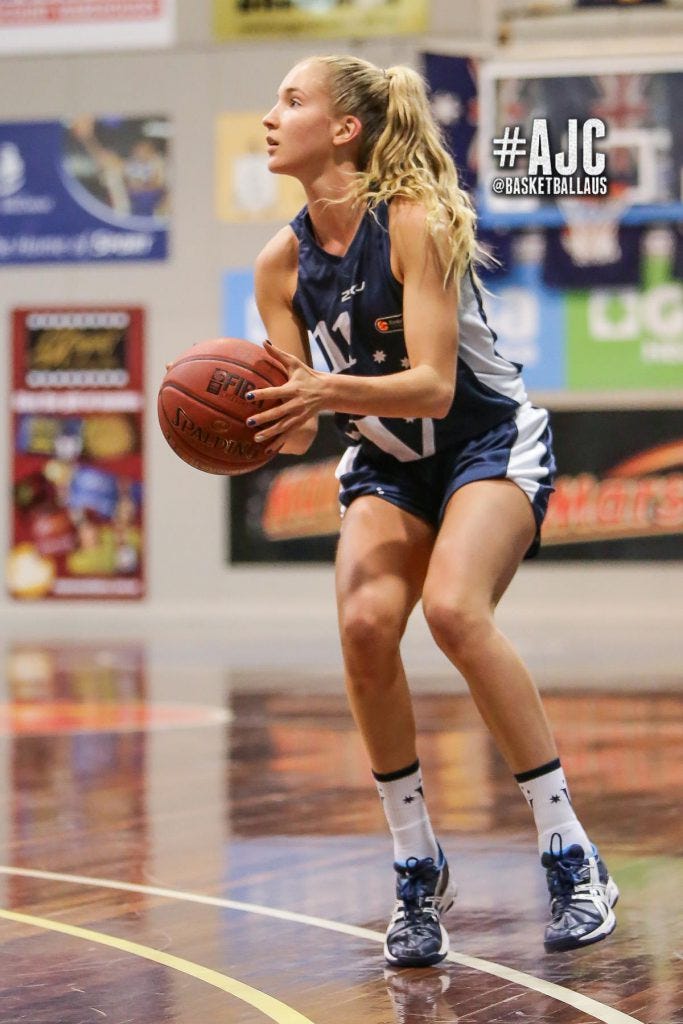 Anneli Maley | Photo Credit: Basketball Australia/Kangaroo Photos
---
A Look Back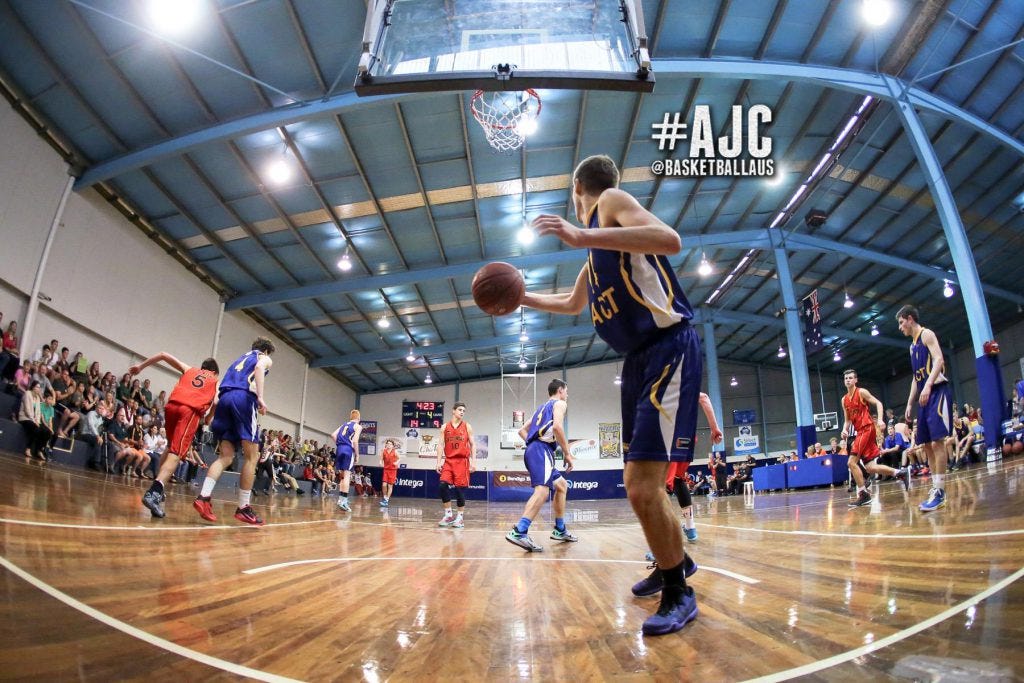 Photo Credit: Basketball Australia/Kangaroo Photos
---
Credit to the staff at the event for putting together another great Australian Junior Championship, and a big thanks to Basketball Australia and Kangaroo Photos for generously allowing us to use their photos from the tournament. Don't forget to check out all of the photos from the tournament at the Kangaroo Photos website.
Lastly, a big thank you to everyone who has followed along with our coverage of the tournament!