Discover more from The Pick and Roll
We're all about Aussie hoops. Independent, objective analysis and commentary. Insightful narratives built around Australian basketball. Read about our men and women in the NBA, WNBA, NCAA, Europe, national teams, NBL, WNBL, NBL1, prospects and more.
Over 2,000 subscribers
2015 Eurocup Finals: Khimki Moscow win title against Newley's Gran Canaria
Herbalife Gran Canaria entered game 2 of the 2015 Eurocup finals needing to win by 25 points or more at Khimki Moscow after dropping the first leg of the 2-game series at home. Despite their best efforts, they were unable withstand Khimki's offensive onslaught as they were swept 2-0 following a 83-64 loss.

Despite a record-breaking season for Gran Canaria who progressed to the finals with a competition best 21-1 record, they proved no match for Khimki who won their second Eurocup title after they first earned the crown in 2012. Khimki were clearly the superior team across the finals series, winning game 1 by 25 points and backing up to secure the title with a comprehensive 19 point victory in game 2. As 2015 Eurocup champions, Khimki have now secured a place in the Euroleague for 2015/16.
It was evident from the opening period that Khimki were prepared to play and were outstanding defensively, restricting Gran Canaria who struggled to find ways to score. Gran Canaria's Walter Tavares had his moments with some highlight plays including two put-back dunks early as he tried to spark his team. However Khimki's Tyrese Rice and James Augustine were proving a handful to contain on offense as the hosts pulled away to a 27-18 quarter time lead.
In the second quarter, Gran Canaria lifted defensively to restrict Khimki's scoring and hold them to just 18 points. However it was Augustine who continued to inflict the pain, scoring 8 points for the quarter as Gran Canaria continued to find it difficult to score themselves. Brad Newley tried to get his team going, yet Gran Canaria provided just 12 points of their own in the period to trail by 15 points at half time.
Sensing the championship was within their grasp, Khimki continued to place the visitors under immense pressure at both ends. Newley continued to lead from the front for Gran Canaria as he tried to will his team to a win. However the game slipped away from Newley's team well before the end of the third quarter as the fans commenced celebrations. Khimki continued to play hard, running out easy winners en route to the Eurocup title, celebrated with gusto on their home court.
Augustine was sensational for Khimki, leading all scorers with 18 points on a perfect 7/7 shooting and 4/4 from the free throw line. He received great support from Eurocup finals MVP Rice, who posted 16 points, 3 rebounds and 6 assists. Paul Davis delivered a 16 point and 10 rebound double-double while Petteri Koponen came off the bench to add 13 points of his own. Khimki shot a blistering 61.9% from the field and totally outclassed Gran Canaria who were only able to connect on 38.3% of their shots.
For Gran Canaria, the only had two players score in double figures, led by Tavares who posted a 17 point and 10 rebound double-double. Australian Boomer Newley was able to contribute 12 points in what was a disappointing way to end what has been a remarkable season for the Spanish side.
Gran Canaria's focus will shift to the Spanish ACB where they are currently in a battle for a finals berth, currently in 8th place.
A full replay of game 1 can be viewed on Eurosport Australia at 11:00am AEST on 2 May 2015.
https://www.youtube.com/watch?v=_FVSmqKrsT8
---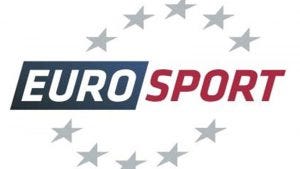 Don't miss all the Eurocup and Euroleague finals action on Eurosport Australia via Foxtel who once again provide exclusive coverage of the best leagues in Europe!
Here is the Eurosport Australia TV schedule for the next week!

The 2015 Eurocup Finals have come down to Herbalife Gran Canaria and Khimki Moscow.
Australian Brad Newley's Gran Canaria lost by 25 points to Khimki in game 1 of the 2-leg home and away series and then lost 64-83 in game 2. As a result Khimki Moscow were crowned 2015 Eurocup Champions!
Game 2 - Replay
2 May: 11:00am AEST

3-May: 8:15am AEST

The 2015 Euroleague quarterfinals have been completed and the Final Four has been set - here are the teams:
Real Madrid (ESP) vs Fenerbahce Ulker Istanbul (TUR)

CSKA Moscow (RUS) vs Olympiacos Piraeus (GRC)
The Final Four commences on 15 May 2015.
* Times are subject to change. Times and Dates are AEDT. See http://tv.au.eurosport.com/ for details.