Discover more from The Pick and Roll
We're all about Aussie hoops. Independent, objective analysis and commentary. Insightful narratives built around Australian basketball. Read about our men and women in the NBA, WNBA, NCAA, Europe, national teams, NBL, WNBL, NBL1, prospects and more.
Over 2,000 subscribers
2014/15 NBL Season Preview: Townsville Crocodiles
Following an impressive showing in the NBL Blitz, where the Crocs won the Loggins-Bruton Cup, Townsville will be looking to bounce back from a disappointing 2013-14 campaign.
---
Last season
Finishing with the wooden spoon was far from ideal for the proud club, nor was their record of 10 wins and 18 losses. The Crocodiles were battling all season, and simply didn't have the requisite talent to compete with the top sides. Townsville's percentage of 95.83% last season was indicative of their lack of talent, where they just couldn't get over the top of sides despite tight competition. Put simply, the Crocodiles lacked both the top-line talent of the upper echelon of NBL teams and the depth of talent to push for a finals spot. Captain Steven Markovic featured prominently within their offense and had a strong season, while Brian Conklin led the team in scoring and took out the club MVP award.
---
Player Movement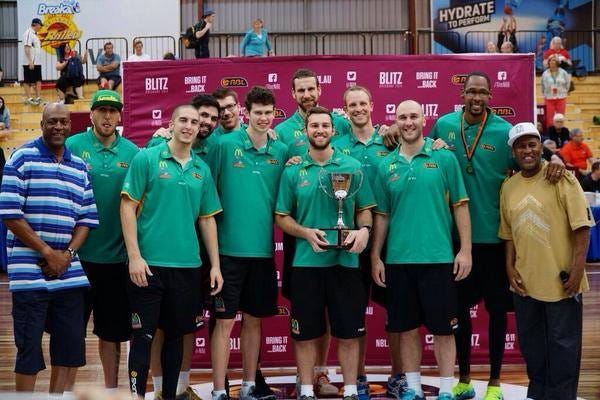 Photo Credit: NBL Key Additions: Mickell Gladness (NBA D-League), Leon Henry (New Zealand NBL) Returning Players: Brian Conklin, Steven Markovic, Greg Vanderjagt, Mitch Norton, Mirko Djeric, Todd Blanchfield, Jacob Holmes Key Losses: Russell Hinder (Retirement), Peter Crawford (Adelaide 36ers), Josh Pace (released) Import Mickell Gladness comes to Australia with significant NBA experience and should prove to be one of the best imports in the league by season's end. However, this year's squad is almost eerily similar to last season's wooden spoon roster, with just Gladness and Leon Henry added. The loss of veterans Russell Hinder and Peter Crawford will hurt, while import Josh Pace was also released after a sub-par season. The Crocs will be reliant on improvement from within for 2014/15, coupled with the impact of Gladness. Todd Blanchfield was a Most Improved contender last season and should continue his upward trajectory, while All-NBL second team American import Brian Conklin should benefit from a second season in the NBL.
---
Key Player
Mickell Gladness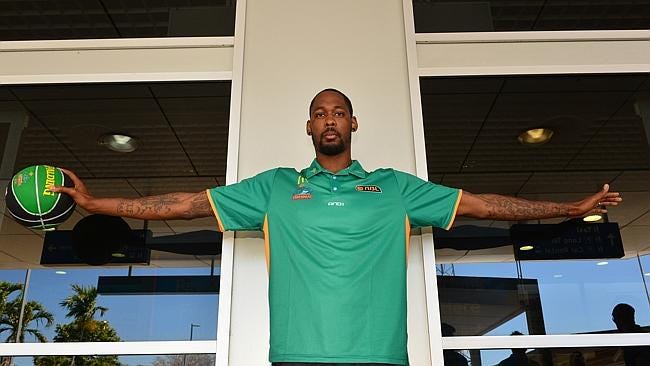 Gladness an MVP candidate?
Photo Credit: Townsville Bulletin This one was obvious; there can be no other. American big man Mickell Gladness should be one of the best defensive players in the NBL this season. The man once led the NCAA in blocks per game, while currently holding another in the NCAA record for most blocks in a single game with sixteen. Yep, he blocked sixteen shots in just one game. Some NBL big men would be happy with sixteen in an entire season. Gladness has spent the majority of his career in the D-League though he has had two stints in the NBA with Miami and Golden State. Although his game is predicated on the defensive side of the floor, his offensive game should prove potent for the Crocodiles. Due to his superior athleticism, Gladness should have no problem scoring in a variety of ways. Expect a double double from the big man almost every night.
---
Verdict
The Crocs admirable performance at the NBL Blitz and the play of import Mickell Gladness has Townsville fans salivating at the thought of playoff success. Unfortunately, despite the addition of Gladness, one player might not be enough to drag them into the postseason. Townsville needed to add to its depth after last season and it may prove to be its Achilles heel again. Losing two key veterans whilst only adding one impact player does little to address their lack of depth at most positions. Their starting front court of Conklin and Gladness will be one of the best in the NBL, and on the wing Todd Blanchfield should improve further on a solid 2013-14 campaign. Elsewhere, there isn't much to get too excited about. Team captain Steven Markovic is a very steady contributor and should continue to drill the outside shot. Unfortunately, expect the Crocs to remain on the bottom few rungs of the ladder in a tight competition.. at least for one more season. NBL Championship Odds: $11