2014/15 NBL Season Preview: New Zealand Breakers
It's the return of Breakers fan favourite Cedric Jackson this season as the hype builds around the Kiwi club. What could the former MVP bring back after a hefty layoff. Let's dive into the New Zealand Breakers preview.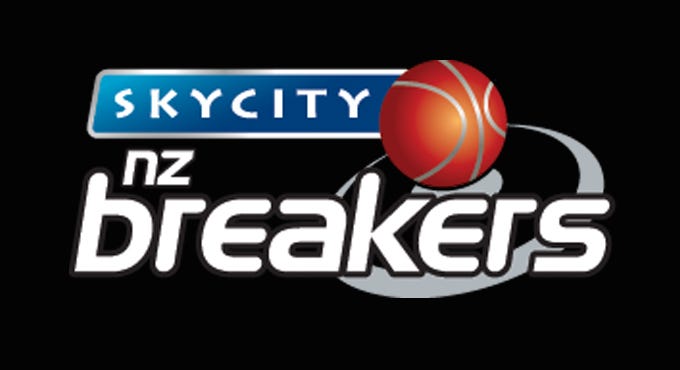 ---
Last Season
'The Higher You Fly, The Harder You Fall'
The above is without a doubt a cliché that is used far to often to describe small failings. When it comes to the New Zealand Breakers' 2013-2014 National Basketball League season, however, it can be applied in generous quantities.
In fairness, the landscape for their downturn in fortunes was vastly different from the previous championship seasons.
Coach Andrej Lemanis left to become the Australian Men's Head Coach, leaving Dean Vickerman in his place to rebuild a team that had lost league and finals MVP Cedric Jackson and Breakers staple Dillon Boucher.
Import players Kerron Johnson and Darnell Lazare were bought in to bolster the squad along with local player Jeremiah Trueman, however Lazare was waived early in the season to make room for returning big man Gary Wilkinson, who had played on the Breakers during the first two seasons of their 3 year championship run. Breakers player-turned-commentator Casey Frank also returned late in the season after big man Alex Pledger was sidelined with an ankle injury.
Thomas Abecrombie had to shoulder the load for much of the season, finding himself with a lack of space due to Johnson's lack-luster range, and even he couldn't overcome the loss of Jackson despite being as consistent as he had ever been, shooting over 40% within and behind the arc, and averaging 15.5ppg and 4rpg.
The fall from the top saw the Breakers lose 5 of their first 6 games in the regular season, and they never really recovered. They couldn't find a way to put together consistent performances, severely missing the explosiveness of Jackson on both ends of the court. After not being able to put more than two consecutive wins together all year they ended their season in 7th place on the ladder with a poor 11-17 win-loss record.
---
Player Movement
Following the season, Daryl Corletto, Frank, Wilkinson and Johnson were all made free-agents. CJ Bruton, a veteran player and vital part of the three-peat, retired after 20 years as a professional basketball player - six of which were with the Breakers.
The Breakers were left with only the core of their roster and several young talents. Abecrombie, Vukona, Pledger, developmental call up Duane Bailey and sharpshooter Corey Webster will all feature on the 2014/2015 roster as carry-overs from last season.
After holding trials for their developmental roster spots, they added Tai Wynyard (who is currently competing for a Tall Blacks roster spot), Brad Anderson, Jordan Ngatai, Shea Ili and Yuat Alok. They had multiple needs to fill, with Vickerman looking to versatile players with a knack for defense.
The Breakers added Guam International Tai Wesley, qualifying for a local roster spot due to his father's Fijian heritage. Wesley is a good scorer with a developed low-post game, which is aided by his mobility, also making him a good ball-handler and rebounder. He most recently played in the NZNBL for the Southland Sharks, posting a solid 16ppg and 9.4rpg.
Ekene Ibekwe dunks at the NBL Blitz. Photo Credit: NBL
The Breakers filled out their import spots by signing the returning Cedric Jackson and a relatively unknown African star in Nigerian international Ekene Ibekwe. Ibekwe, or "E-Beks", is a long forward who can do a little bit of everything on both ends. His athleticism is what gets him into great positions, while his ability to shoot the ball from distance will cause trouble for NBL big men trying to defend him.
Veteran Australian guard Rhys Carter will also join the team on a one year deal, who Vickerman describes as,
... a high level passer, [who] has the ability to get hot from perimeter where he can break open a game.'
He also praised his defense, likening him to Cedric Jackson with his hand pressure on the ball.
---
Key Player
Cedric Jackson #164516851 / gettyimages.com After releasing Johnson following the conclusion of the season, the Breakers turned to the overseas market to fill their wide open starting point guard slot. They needed a player they felt could be key contributors on the squad and fit in with the new defensive direction Vickerman is headed in.
Cedric Jackson's name rang out across the Twitter timelines and smiles of New Zealand basketball fans as he agreed to come back to the team after a tumultuous season in Slovenia, whom he signed with after last year's NBA Summer League.
Jackson is known not only for his penetration and explosive offense, but also for his reading of passing lanes and pesky pressure defense. He will provide opportunities for other players as he creates havoc on both ends of the court, freeing up perimeter players to shoot with space and find big men down low on cuts to the basket.
Jackson will also provide some much-needed familiarity for the franchise and its fan base, a calming force during what is bound to be a season heavily scrutinized by fans and commentators alike. Veteran leadership is just what this team needs in its current state, looking to take the NBL by storm and climb back to the top.
---
Verdict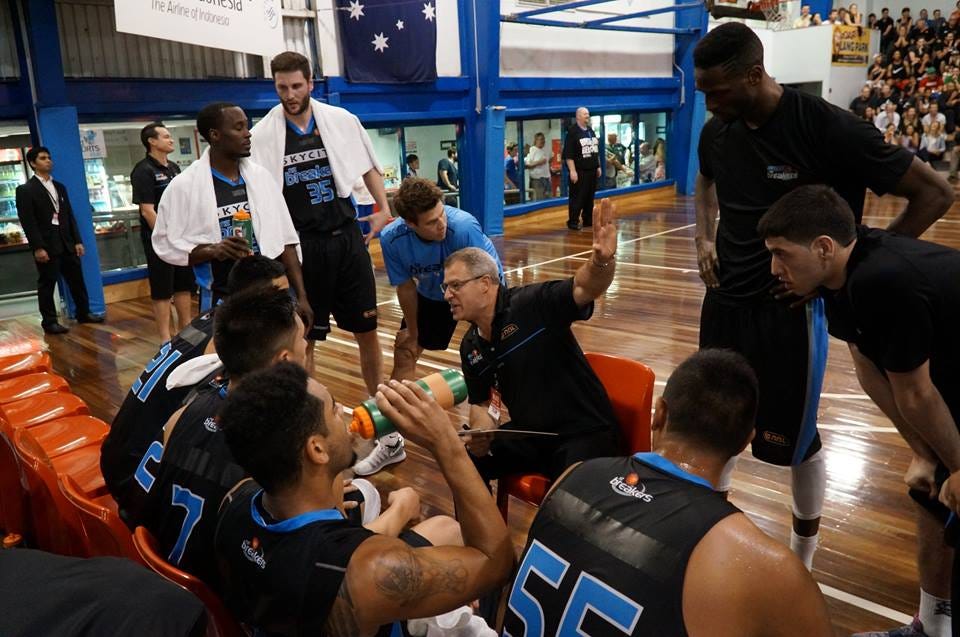 Photo Credit: NBL
The Breakers have brought back the heart of their offense in Jackson, while adding solid players at forward and guard and keeping their core talent on our shores. The addition of Ibekwe could go either way, however early signs are looking good as his play during the NBL Blitz was promising. If all goes to plan, the New Zealand franchise should find themselves slotting into the top four and extending their season into the playoffs.
It's important for the Breakers to plan for the future. Jackson is only locked in for two seasons, and if they want to try and complete another three-peat one day, they'll need to build their current talent and fill gaps with smart signings. Hopefully for New Zealand fans, this off-season and the upcoming season are the start of this future under Vickerman.
NBL Championship Odds: $6