Discover more from The Pick and Roll
We're all about Aussie hoops. Independent, objective analysis and commentary. Insightful narratives built around Australian basketball. Read about our men and women in the NBA, WNBA, NCAA, Europe, national teams, NBL, WNBL, NBL1, prospects and more.
Over 2,000 subscribers
2014 FIBA World Cup: Mexico, Lithuania and Australia in friendly form
Of the 2014 FIBA Basketball World Cup Group D teams in friendly matches this week Mexico has grabbed the headlines by winning Centrobasket on their home floor in Nayarit, Mexico.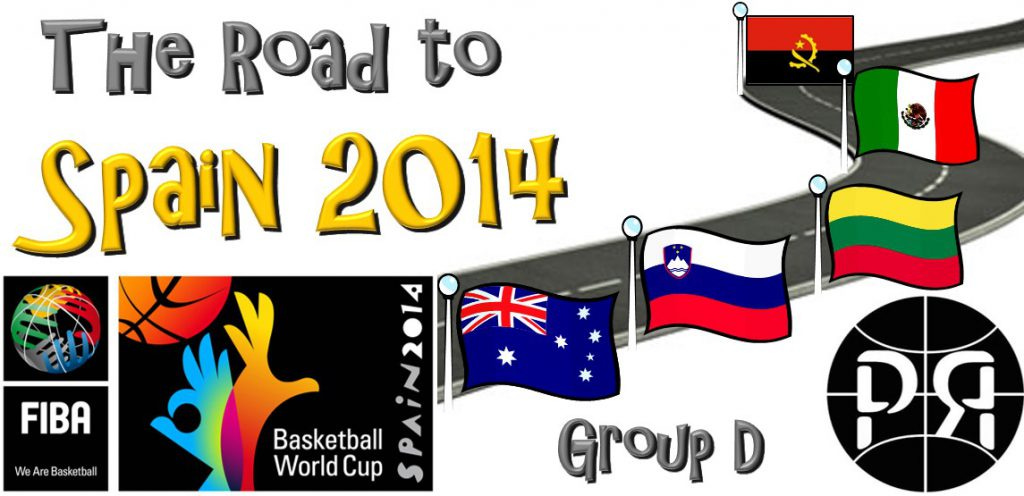 The Mexicans proved last year's 2013 FIBA Americas Championship was no fluke by going undefeated at Centrobasket, including two victories against fellow World Cup participants Puerto Rico.
Mexico took on Puerto Rico in the last group stage match and came away with a 75-65 victory after withstanding a 20 point first half barrage from Puerto Rican guard Jose Barea. After suffering a knock to the shoulder earlier in the tournament and missing an early group stage fixture, Jorge Gutierrez returned to form, leading the Mexicans with 24 points.
After taking care of Cuba 85-70 in the semi-finals, Mexico would find themselves in a re-match of last year's FIBA Americas final and a chance to prove they belong in the top echelon of teams from the Americas region. Buoyed by a capacity home crowd that subsequently booed sharp shooter Jose Barea every time he touched the ball, they had further reason to cheer when Mexican Guard Francisco Cruz buried a near 30-foot 3-pointer on an inbound play with just 0.4 seconds left to see the home side take a 16-14 lead at the end of the first term.
While Puerto Rico's bench would out score their counterparts 19-4 to secure a 35-27 lead at half time, they would struggle offensively in the second half with Barea largely ineffective, finishing the game with just 3 points. Meanwhile, Mexico would have five scorers in double figures backed by the team netting 21 of 24 from the free throw line, eventually prevailing 74-60. The good form continued for Gustavo Ayon with 16 points and 16 rebounds, and not surprisingly he also took tournament MVP honours averaging 14.7 points and 11.3 rebounds over 6 games.
With the tournament win Mexico's first Centrobasket title in 39 years, both encounters against Puerto Rico were not without plenty of feeling and now affirms a strong rivalry in the Americas moving forward.
Slovenia this week looked to come away from their trip to Luoyang, China by taking out the Stankovic Cup final against a Russian "B" team. Trying to secure some silverware without the likes of Goran Dragic and Erazem Lorbek, the Slovenians were travelling nicely with an 8 point lead with 5 minutes to play. However costly turnovers and erratic 3-point attempts from Slovenia in the dying minutes compared to a composed Russian outfit who made their free throws, saw the Russians steal a 73-72 victory. Slovenian guard Zoran Dragic continued his consistent play in the tournament with 17 points in the final.
Unlike their European Group D counterparts, Lithuania have remained undefeated, going 6-0 in their friendly match schedule to date. After three games at home they had their first outing on the road in taking on Finland in Helsinki. With Finnish star Petteri Kopponen and Lithuanian's Jonas Valanciunus and Mantas Kalnietis all absent, the Lithuanian's caught Finland off guard in their first outing leading into the World Cup. They would race to a 26-14 advantage after the first quarter on the back of 9 points from Guard Martynas Pocius. While Finland would get within 5 points in the third quarter, they couldn't close the gap going down 90-81. Mindaugas Kuzminskas continued his solid, aggressive form of the previous week with 12 points.
https://www.youtube.com/watch?v=hn7jWJDyWJM
Back on home soil in Klaipeda a few days later, Lithuania then took care of business against Ukraine 70-54. A good sight for Lithuanian fans was the return to action of point guard Mantas Kalnietis who started and played 24 minutes. His presence on court after experience a nasty gash to the head from a collision in a game the week earlier was most welcome for the home team. Darjus Lavrinovic delivered a big outing with 19 points and 7 rebounds in their win over World Cup bound Ukraine.
Lithuanian fans would be further encouraged with the return of Jonas Valanciunus in their next encounter which was a return bout with Finland. Although he looked under done early, Valanciunus proved his worth by compiling a 20 points and 11 rebound double-double in the Lithuanian's 83-66 victory. The Lithuanians aggressiveness was a primary reason they secured the win, dominating the battle of the boards 40 to 23 and incredibly connecting on 26 of 30 free throws compared to Finland's meagre 2 from 2.
https://www.youtube.com/watch?v=jFYYHPB2ghA
Australia commenced their 9-match warm up schedule against Finland in Klaipeda and looked very much the team that had taken 48 hours to arrive in Lithuania only the day before the game. The Boomers first quarter was rusty and Finland took a 27-18 lead at the first break. However, the Boomers would eventually reel the Finns back and courtesy of some key late baskets by leading scorer Joe Ingles with 20 points, the Aussies coming from behind to win 100-95.
In their next contest they took on Ukraine also in Klaipeda, putting together a first quarter that was the complete opposite from the day before, outscoring Ukraine 32-7. While the Ukrainians would return serve and outscored the Boomers 39-26 in the second half, the initial deficit was simply too great and the Boomers ran out 75-60 victors. While Australia enjoyed relative success from behind the 3-point line in connecting on 8 of 18 shots, while also out-rebounding the Ukrainians 40 to 20, Australian Coach Andrej Lemanis would be concerned with the high turnover count of 27 to Ukraine's 10. Dante Exum led the Aussies with 14 points and David Andersen followed with 13.
The highlight this week will be when Australia takes on fellow Group D opponent and fierce rivals Lithuania. This is then Finland in Helsinki before travelling to France to take on Ukraine, Philippines and France.
---
Australia opens the 2014 FIBA World Cup against Slovenia in Gran Canaria, Spain on August 31 at 1:30am AEST live on ABC2 or online on FIBA's livebasketball.tv.
Preview of Australia's Group D Opponents (in order)
Slovenia (Preview) - 31 August 2014, 1:30am AEST Korea (Preview) - 31 August 2014, 11:30pm AEST Lithuania (Preview) - 3 September 2014, 1:30am AEST Mexico (Preview) - 3 September 2014, 11:30pm AEST Angola (Preview) - 4 September 2014, 11:30pm AEST