2014 FIBA World Cup: Lithuania remain undefeated in Group D preparations
Lithuania have not only placed their 2014 FIBA World Cup Group D opponents on notice that they mean business, but indeed all nations competing in Spain as a result of not yet dropping a single match in their preparations. The European powerhouse has managed to win their first nine contests with their rotations starting to take shape, spearheaded by the return to action of center Jonas Valanciunus.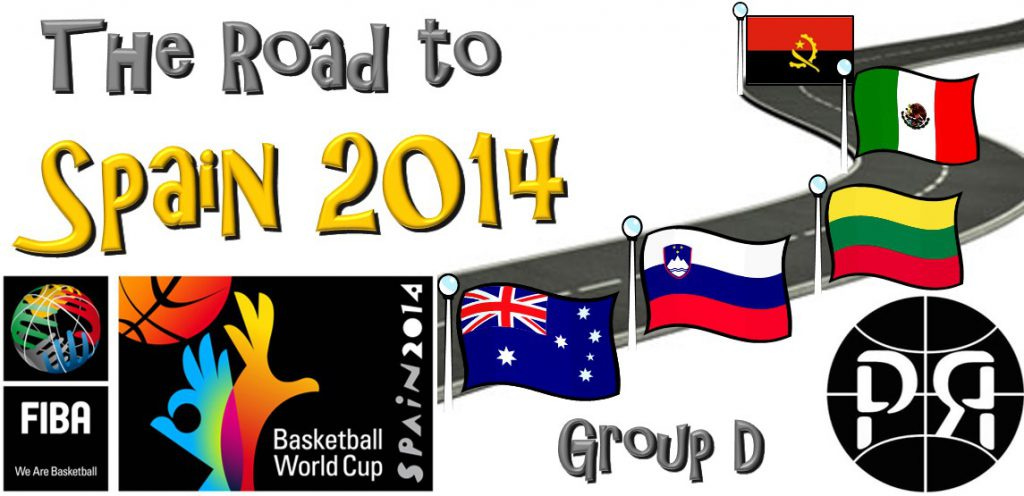 Valanciunus is just one member of a team that is boasting a formidable front line that includes Donatas Montiejunas in addition to Darjus Lavrinovic and Mindaugas Kuzminskas. It was this front line that was too much for Australia as they faced off in Klaipeda, dominating in the paint to win 91-78. Valanciunus enjoyed just his second outing in Lithuanian colours this year and collected 19 points and 8 rebounds. For their fellow Group D combatants Australia, David Andersen battled strongly for 19 points of his own and was one of five Boomers to score in double figures.
After a few days rest, Lithuania looked to extend their unbeaten run in the city of Kaunas against Greece. After an even first half, Lithuania shifted up a gear in a 25-10 third quarter; their solid back court was just that with only 4 Lithuanian turnovers through three quarters of play. An even last period would be enough for Lithuania to remain unbeaten for an 86-67 victory. Again, the story for the home side was its interior dominance, with Montiejunas contributing 18 points while Lavrinovic and Valanciunus managed 14 points each.
Next Lithuania encountered what would turn out to be its toughest test thus far against the Tall Blacks of New Zealand. The visitors jumped out to a 9-0 lead and maintain it until just under four minutes remaining when Lithuania finally hit their straps and their shots. A 14-0 run late in the quarter would see them avoid their first loss as they earned a 85-79 victory against a New Zealand outfit boasting an in-form Kirk Penney who netted 26 points. Valanciunus would not miss a field goal on his way to 19 points as Lithuania would look to their next match in Kaunas against Slovenia before embarking on further exhibitions in Ljubljana and Zagreb before arriving in Spain.
https://www.youtube.com/watch?v=Eyl5BcwVyfw&list=UUkH-2h8bQtajnIFPxXQsuTQ
While Australia experienced their first taste of defeat in their preparations at the hands of Lithuania, they wouldn't have long to wait to hit the court again as they jetted off to Helsinki immediately for a re-match against Finland whom they defeated a few days earlier in Klaipeda. It would take the Boomers to put together a late 12-1 run to force the match into overtime, however Finland would have the legs in the extra period winning 87-81. Aron Baynes would show his first signs of form with an imposing 22 points and 11 rebounds.
After a hectic start to their preparations schedule that started with a 48-hour commute from Australia to Lithuania, the Boomers enjoyed a handful of days off before three further matches in Nice, France. Australia found their feet in Nice, sweeping all three matches and further refined their rotations and style of play leading into Spain. First up they accounted for Ukraine, whom they also defeated the week prior in Klaipeda. The victory was largely thanks to the emergence of swingman Ryan Broekhoff who's 15 last-quarter points on 5/7 shooting from long range would see the Boomers take the match 74-65.
Baynes would back up his previous solid performance with another double-double against Ukraine and continue his good form as the green and gold next took on the Philippines. Baynes this time however would not be a lone hand as no less than eight Boomers scored in double figures. In what was largely a training run, they coasted to a 97-75 win.
What followed was arguably the Boomers stiffest test of their preparations thus far, a contest against reigning European champions France. After a slow start, the Boomers would again put together a solid final quarter to outscore the French 25-16 for an impressive 76-74 victory. The Boomers managed to overcome a hot Nicolas Batum who put up 24 points for the hosts. Yet it was Baynes who would again prove his worth at both ends of the floor, with 21 points and 9 rebounds with evenly spread contributions coming from the rest of the Boomers team.
Australia now enjoy a short break before embarking on re-matches in Strasbourg with Finland and a much anticipated showdown again with France. These two games should give a good indication just where Australia is at before their first World Cup match in Gran Canaria.
Slovenia resumed their preparations after previously competing at the Stankovic Cup in China by taking on New Zealand in Kaunas. They would welcome the return of Goran Dragic who didn't disappoint, compiling 18 points and 8 assists to torment the Kiwi's. Slovenia's 23-9 third quarter run to overcome a 10-point half time deficit ultimately saw them secure a 80-74 win. The Tall Blacks were actually lucky to simply play the match after some of the squad were hit with a stomach bug the day before, fighting on admirably while under the weather.
Greece next awaited Slovenia in Kaunas where the Greeks would put on a 25-12 first quarter in pacing themselves to a 79-71 win. New Houston Rockets signing Konstantinos Papanikolao scored 20 points along the way. Goran Dragic would again lead the way for Slovenia with 14 points in the narrow loss.
A match up against Group D favourites Lithuania awaits Slovenia before they head home for a tournament in Ljubljana. Big man Erazem Lorbek is expected to re-join the team after battling to overcome a knee injury, and is yet to play a match for Slovenia in their preparations.
Mexico made the trek south to Buenos Aires for games against Argentina and Brazil after taking out Centrobasket on their home turf. They would come up short in both matches losing to Argentina 96-71 after scores were tied at 47 at half time and then to Brazil 68-56 in a closer affair.
Meanwhile, Angola have already arrived in Spain for a slate of warm-up matches that commenced with a 79-70 loss to Spain in Sevilla and was followed in Palencia a few days later with a 95-64 loss to Puerto Rico.
---
Australia opens the 2014 FIBA World Cup against Slovenia in Gran Canaria, Spain on August 31 at 1:30am AEST live on ABC2 or online on FIBA's livebasketball.tv.
Preview of Australia's Group D Opponents (in order)
Slovenia (Preview) - 31 August 2014, 1:30am AEST Korea (Preview) - 31 August 2014, 11:30pm AEST Lithuania (Preview) - 3 September 2014, 1:30am AEST Mexico (Preview) - 3 September 2014, 11:30pm AEST Angola (Preview) - 4 September 2014, 11:30pm AEST