2014 FIBA World Cup: Group D friendly fire begins
While many countries began training camps this week with their full squads in preparation for the 2014 FIBA World Cup for men, Australia's Group D opponents in Spain have already shifted their preparations into playing friendly matches in various tournaments across the globe.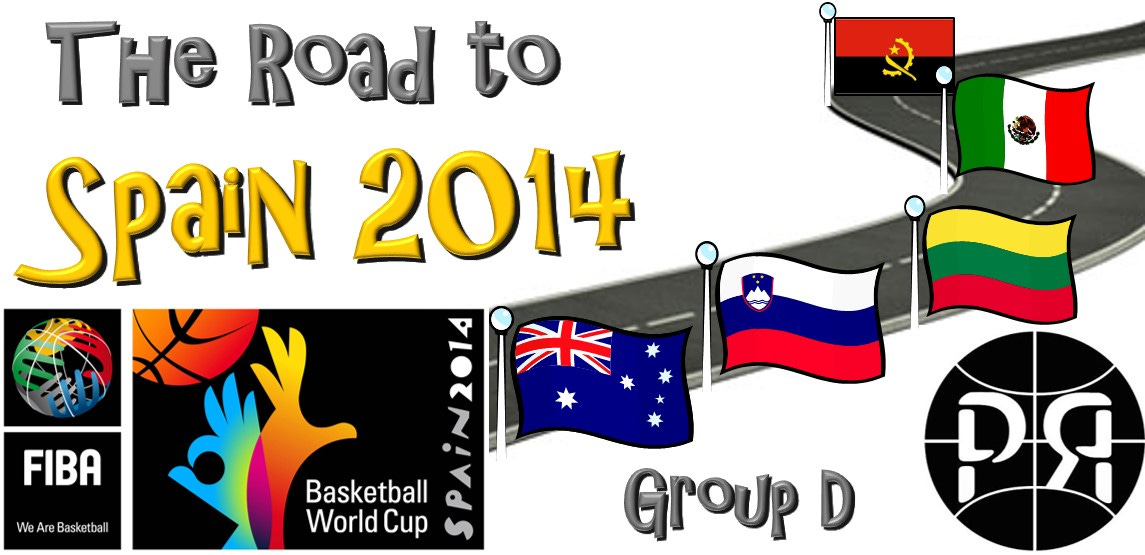 Lithuania are usually one of the first to hit the hardwood and this year has been no different. They have just completed three of many exhibition games on their home turf where a decent home crowd is all but a given. Lithuania looked a little underdone on their offensive sets in their first two matches which saw them face neighbours Latvia in Siauliai. The visitors struggled to come back from a 10-point first quarter with Lithuania eventually prevailing 93-74.
In their second contest they faced Georgia in Panevezys, where again a slow first quarter by the visitors saw Lithuania unchallenged for the remainder to earn a commanding 82-51 win. A standout in these first two matches has been forward Mindaugas Kuzminskas, with strong aggressive play on offense resulting in scores of 14 and 15 points respectively.
If Lithuania had problems on offense, they hoped to overcome them by their third contest with the return of point guard Mantas Kalnietis, again facing Georgia but this time in Vilnius . However Kalnietis' return would be short-lived after he collided with Georgia's NBA star from the Milwaukee Bucks, Zaza Pachulia, just 4 minutes in. Kalnietis would be forced to attend hospital with a deep gash to his head requiring stitches. He did not re-enter to the game and it remains unknown as to when he will return to the lineup.
Lithuania won what as times a heated encounter 81-54 behind 17 points from Darjus Lavrinovic. NBA star Donatas Motiejunas enjoyed 12 points in just his second game back after playing the NBA Summer League in Las Vegas. Toronto Raptors big man Jonas Valanciunas sat out these early games as Lithuania looks to determine its final roster of 12 for Spain.
Like Lithuania, Slovenia too have a history of starting their practice match schedule well in advance. They have already contested three games in the Slovenian town of Rogarska, commencing with an impressive 92-80 win against Canada. In their second match Slovenia were again victorious, this time 95-68 against Georgia and the trend continued with Slovenia also overcoming Ukraine 64-51.
Phoenix Suns Guard Goran Dragic and FC Barcelona big man Erazem Lorbek were absent for these exhibition games and that would also be the case as Slovenia then travelled to Luoyang, China for the Stankovic Cup. Playing in the 2014 edition of the 4-team tournament are also China, Angola and what could be regarded as Russia's 'B' team.
In the opening game against Russia, guard Zoran Dragic had the chance to tie the scores at 67-all from the free throw line in the last minute. However Russia followed up his miss with an optimistic 3-pointer off the backboard to seal a surprising 70-66 upset.
In Slovenia's next encounter they faced fellow World Cup Group D participants Angola who earlier lost to China. Zoran Dragic quickly made amends for his late game miss against Russia by scoring 8 points in the first 6 minutes of the match where Angola were never in the running, winning 79-58 behind Dragic's 19 points. Angolan national team stalwart Joaquim Gomes is still the main focal point for the African nation and led his team with 15 points.
Mexico have also started their World Cup preparations through their participation in Centrobasket - a 10-team tournament being held in Nayarit, Mexico. Their opening contest was against the Virgin Islands, and while the 74-64 win was a positive, the big news was Gustavo Ayon taking to the floor. Ayon's participation in this year's World Cup has been in doubt following a shoulder injury suffered while playing for the Atlanta Hawks last season. However Ayon's return from injury in this tournament was promising, compiling a double-double of 12 points and 14 rebounds.
Korea have also been busy completing a series abroad in New Zealand and then hosting the Kiwis back at home within the past week. The 2-game series in Korea was split after a Kirk Penney buzzer beater gave New Zealand a 71-70 win in the second encounter.
This coming week sees the Stankovic Cup and Centrobasket both close out, while Lithuania will tackle Finland, Ukraine and Australia in a 4-team tournament in Klaipeda, Lithuania. This tournament kick-starts the Boomers stacked friendly match schedule get underway.
---
Australia opens the 2014 FIBA World Cup with a game against Slovenia in Gran Canaria, Spain on August 31 at 1:30am AEST live on ABC2 or online on FIBA's livebasketball.tv.
Preview of Australia's Group D Opponents (in order)
Slovenia (Preview) - 31 August 2014, 1:30am AEST Korea (Preview) - 31 August 2014, 11:30pm AEST Lithuania (Preview) - 3 September 2014, 1:30am AEST Mexico (Preview) - 3 September 2014, 11:30pm AEST Angola (Preview) - 4 September 2014, 11:30pm AEST