10 moments from Kings-Wildcats Grand Final Game 2
The dust has barely settled from Friday night's Grand Final Game 2, with the Sydney Kings taking a 97-83 road victory at RAC Arena, in what can be termed one of the strangest NBL postseason games ever.
As The Pick and Roll's Ben Mallis, who covered the game on the ground described:
Take the sensation of an early Miles Plumlee free throw. When the American stepped to the line, the arena went quiet. Dead quiet. The music was shut off. The handful of people in attendance stood breathless. There were no fans swapping banter, or corporate types sitting courtside clamoring for social media attention. It was a moment in time, affixed with complete calmness and quiet... With ball in hand, Plumlee stood still, and you could have literally heard a pin drop onto the floor.

A look inside the strangest Game 2 in NBL Grand Final history
Here are ten images from the game that tell the tale, courtesy of JBC Studios' Jacob Crook, who was on hand to capture these moments and more.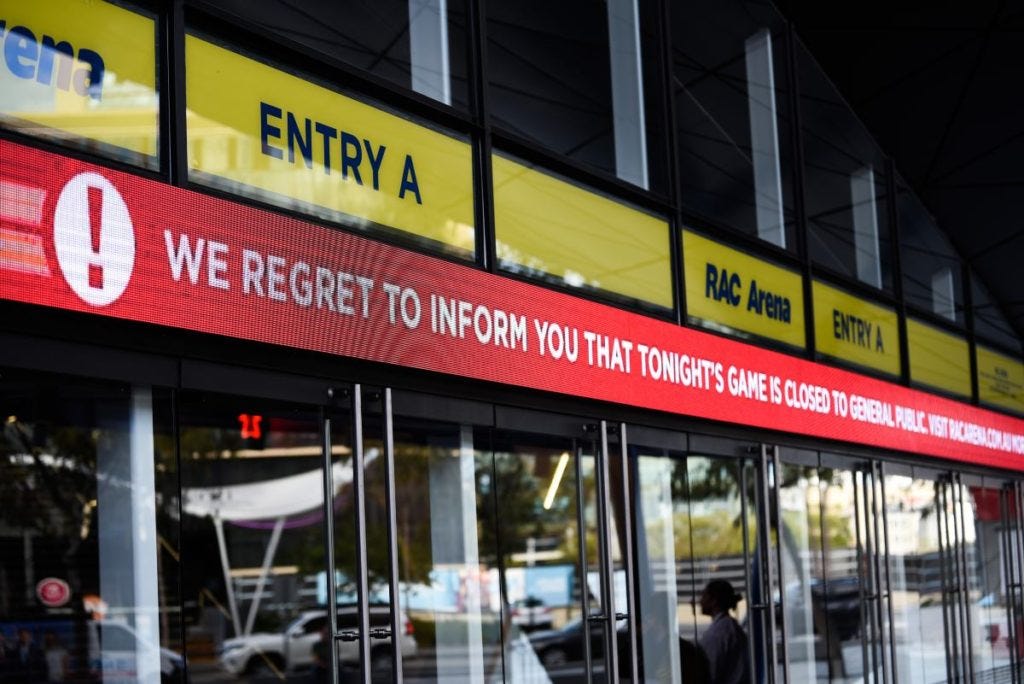 Credit: JBC Studios / Jacob Crook
With the COVID-19 pandemic escalating globally, and the NBA (along with other basketball leagues) cancelling their respective games and seasons, there was uncertainty over whether the game should be going ahead, even though the NBL had said it would go ahead as planned. Hours before the game, the league made their decision: it would be played - without the fans.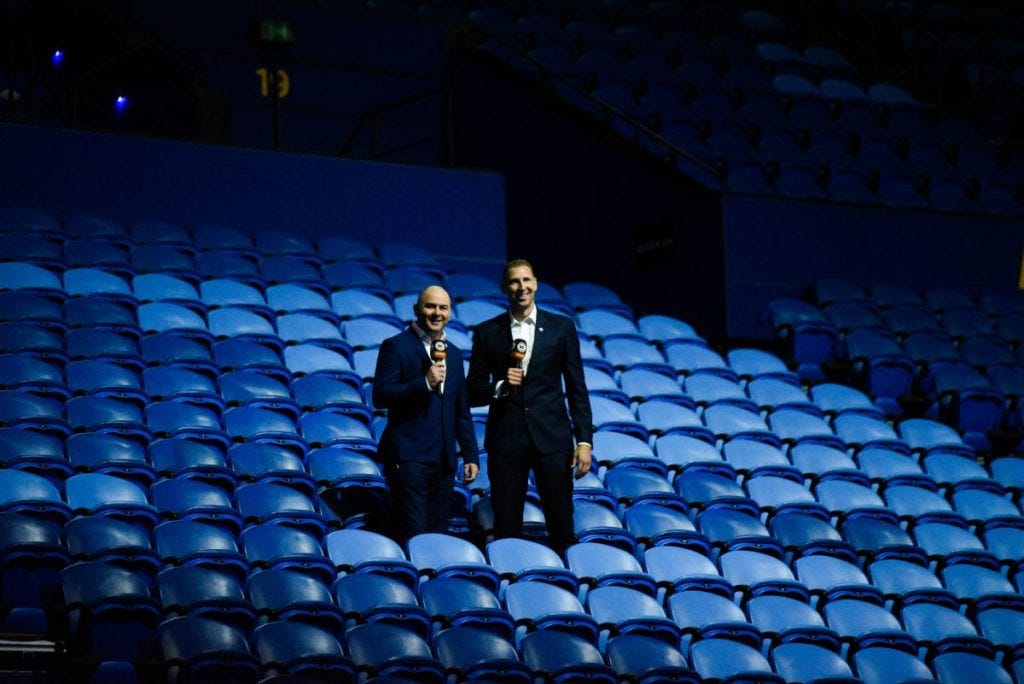 Credit: JBC Studios / Jacob Crook
The emptiness of the arena was highlighted by this pregame shot of the announcers, surrounded by a sea of unoccupied seats.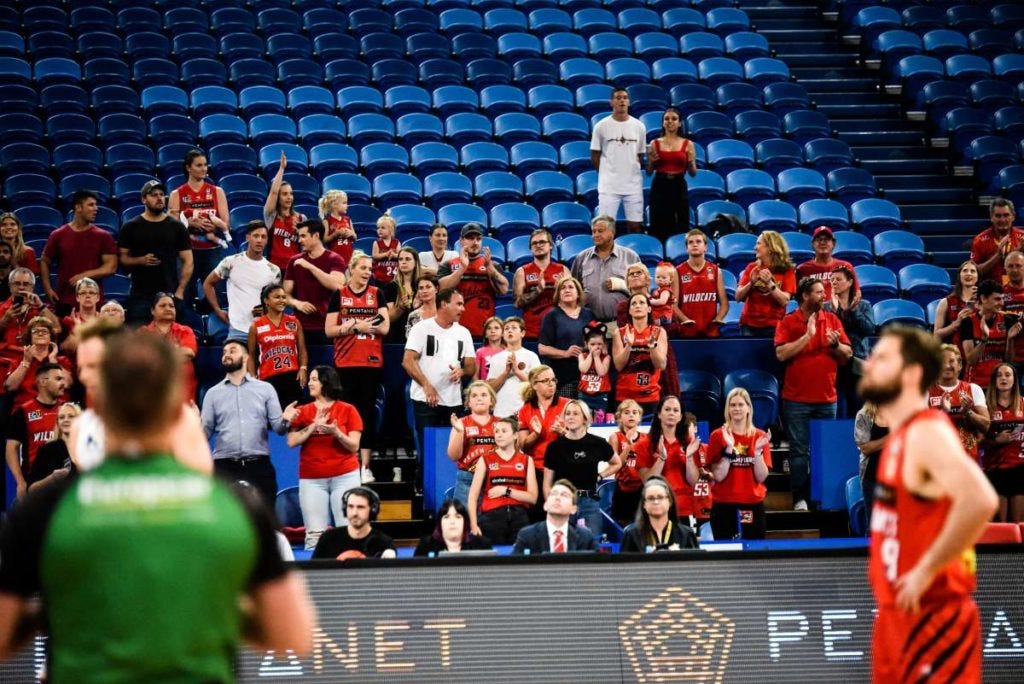 Credit: JBC Studios / Jacob Crook
The renowned #RedArmy home crowd was vastly reduced, and in its place were a smattering of families and close friends.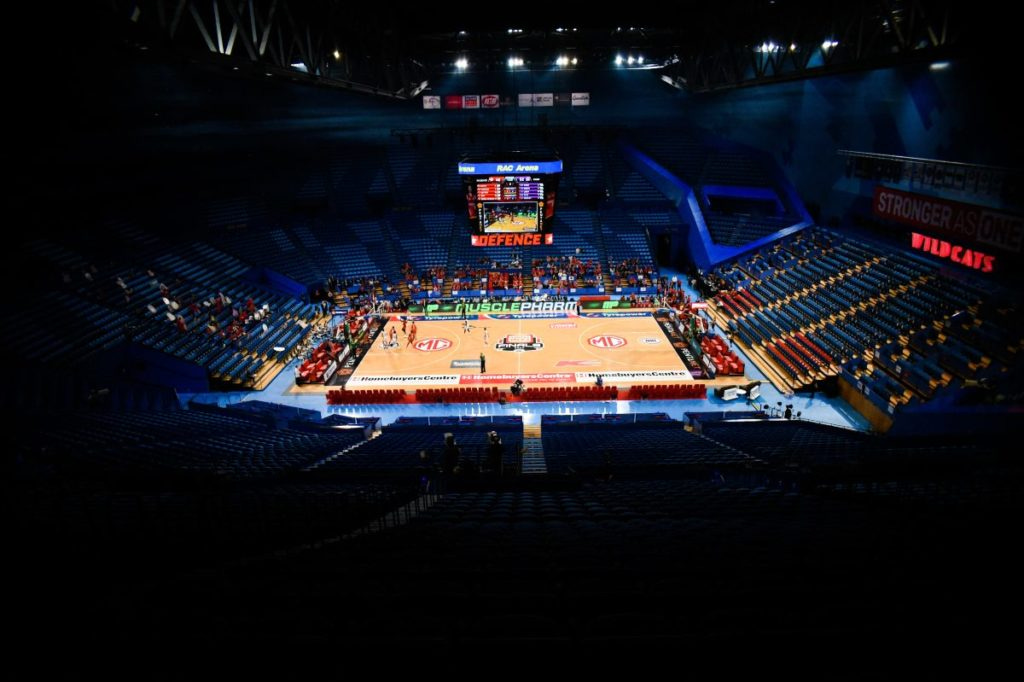 Credit: JBC Studios / Jacob Crook
The contrasting stillness of the arena against the frenzied activity on the court, was captured perfectly here.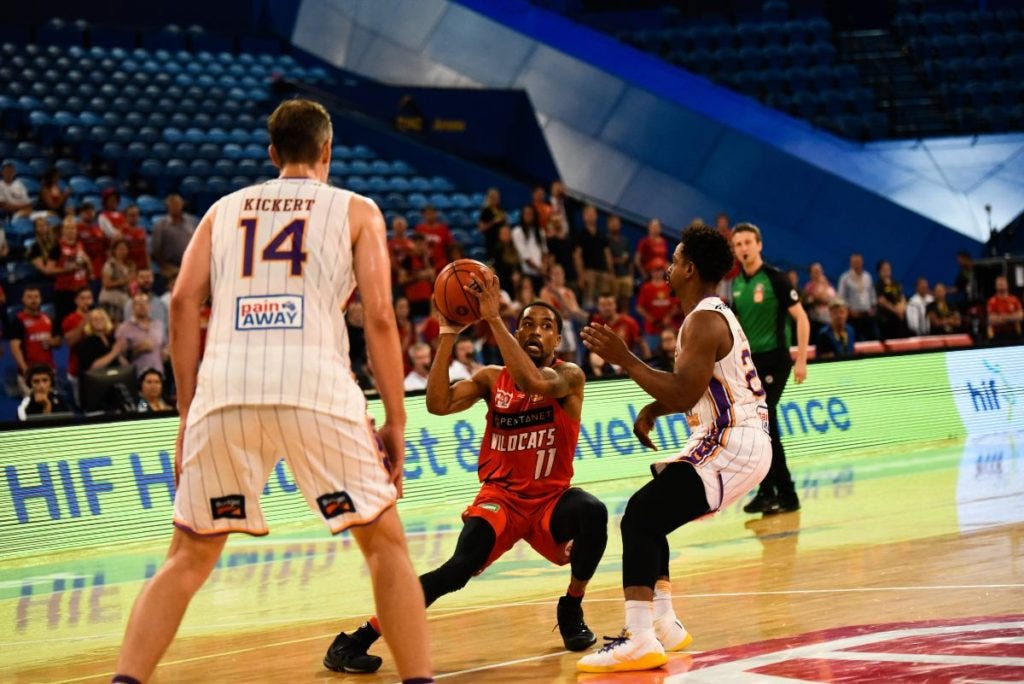 Credit: JBC Studios / Jacob Crook
Perth guard and reigning MVP, Bryce Cotton battled valiantly to keep the Wildcats afloat. Despite being defended tightly all game, he still managed 27 points, shot 44% from the three-point line and made all seven of his free throws.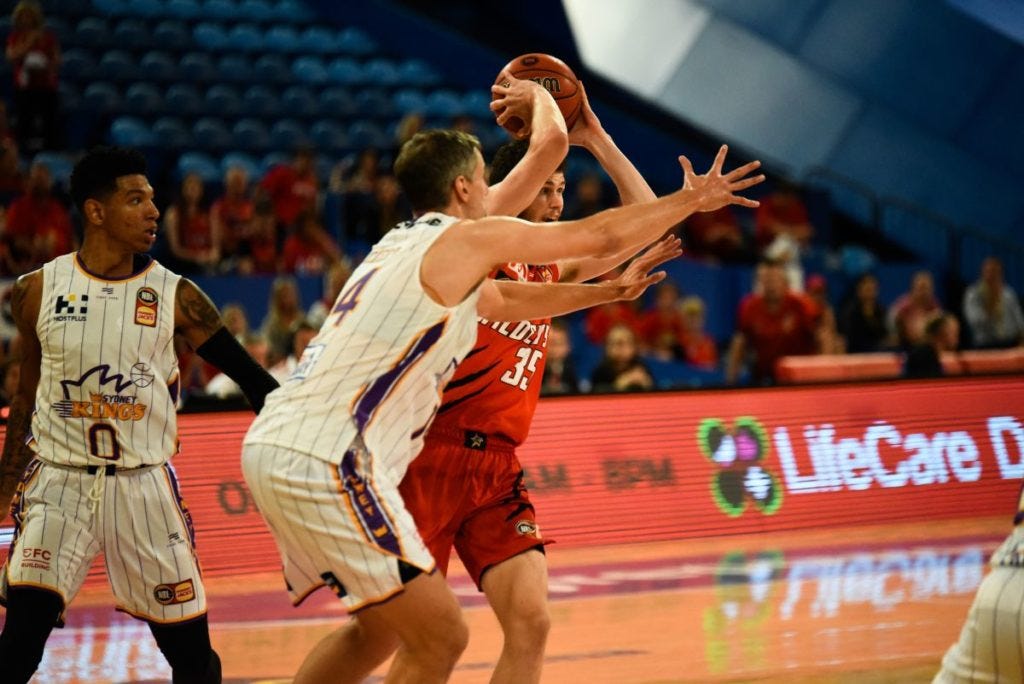 Credit: JBC Studios / Jacob Crook
Perth, who had been the top offensive team this season, struggled to manufacture points all game - credit to Sydney's defence, and possibly some of it attributed to the absence of a home crowd. According to Spatial Jam, Sydney's 97 points was higher than the 91.5 they've had against the Wildcats all season. On the other side, Perth's 97.3 average against the Kings dipped by 14 points to 83 in this game.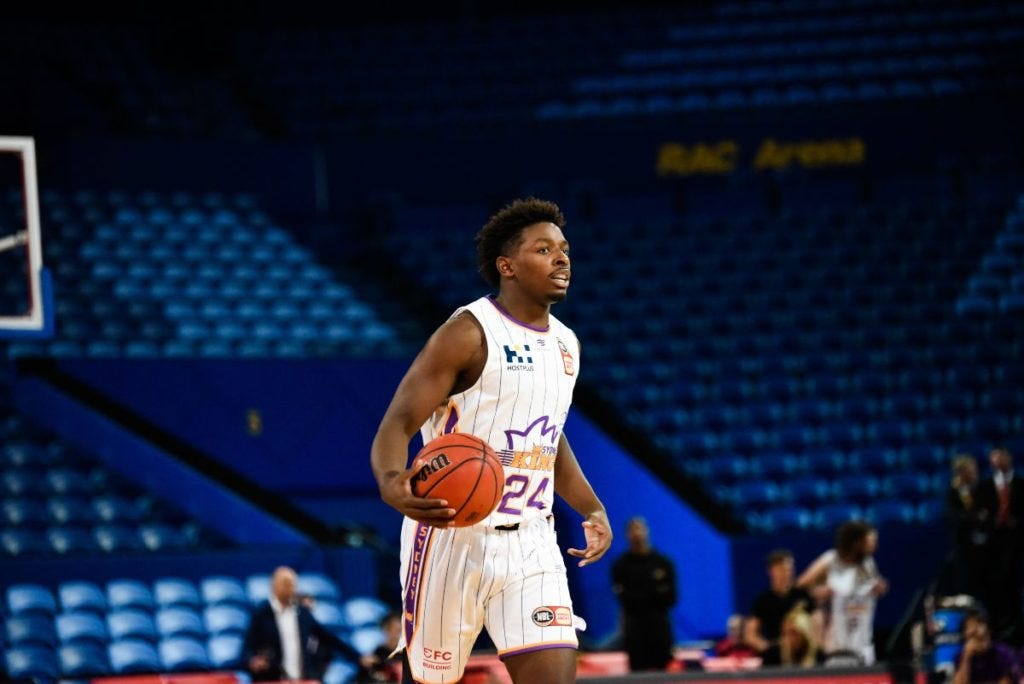 Credit: JBC Studios / Jacob Crook
Despite foul trouble, Jae'Sean Tate's trademark energetic play never faltered. It resulted in team-high numbers on scoring (20 points), +/- rating (+14) and shooting efficiency (77% on 7/9 field goals, excluding Craig Moller's 1/1 FGM).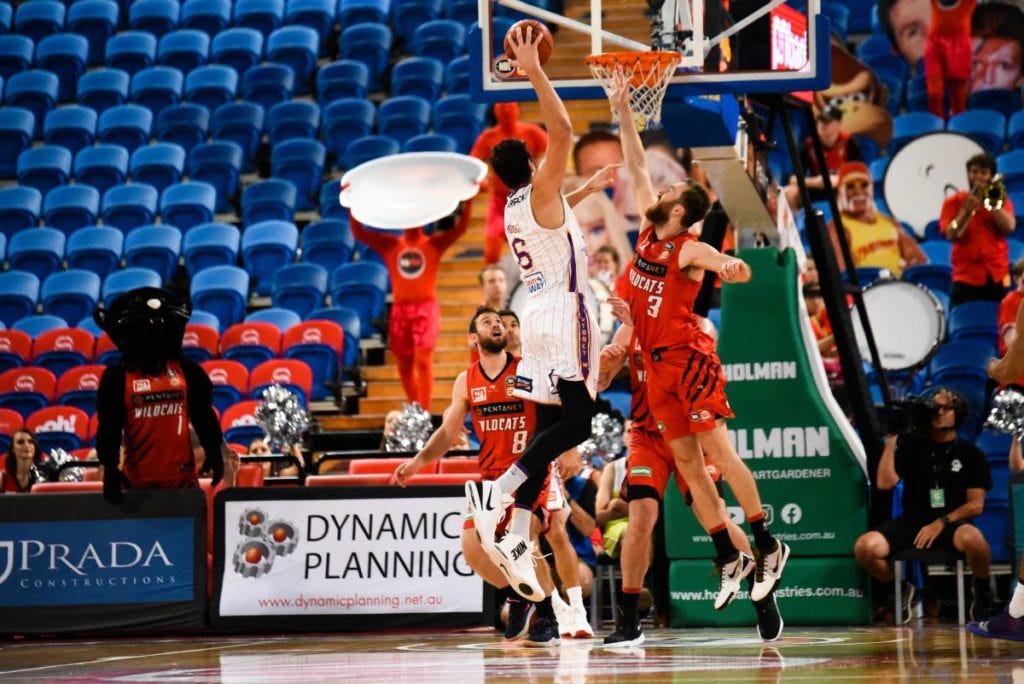 Credit: JBC Studios / Jacob Crook
Andrew Bogut's dominance in this game gave the Kings a decisive advantage, especially when he was looking for his shot - Perth struggled to contain him most times. Bogut ended with 19 points (8/13 FG), 14 rebounds, two assists and a steal.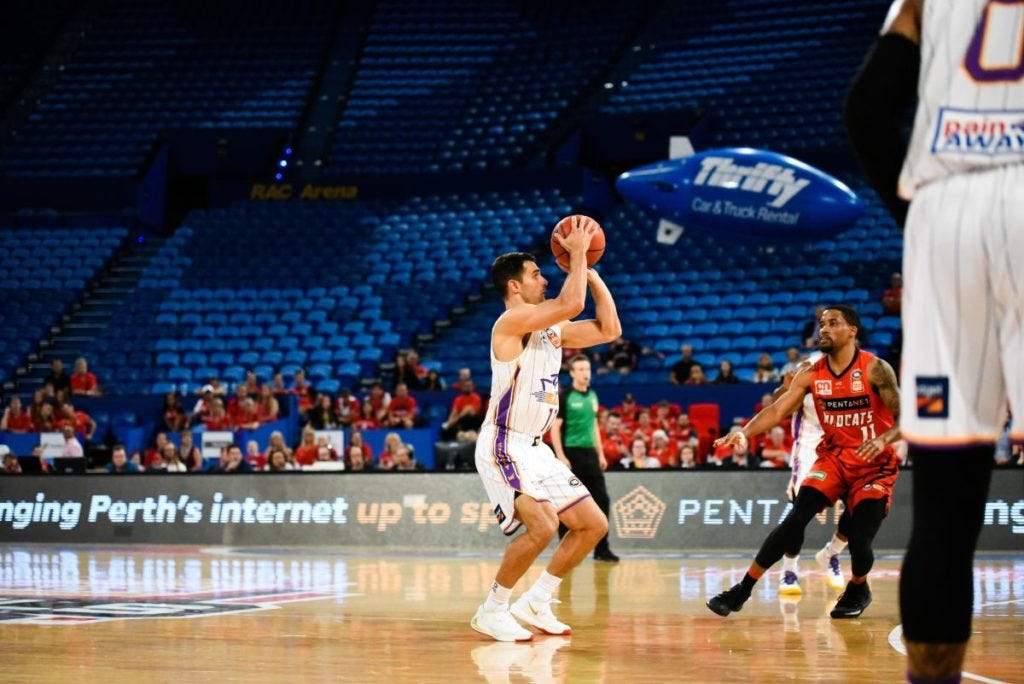 Credit: JBC Studios / Jacob Crook
Another Sydney King looked positively rejuvenated in this game: Kevin Lisch tied Bogut for 19 points, and made all eight of his free throws, along with three of his six three-point attempts. The Kings managed 40% from downtown on Friday night, shooting 12 of 30.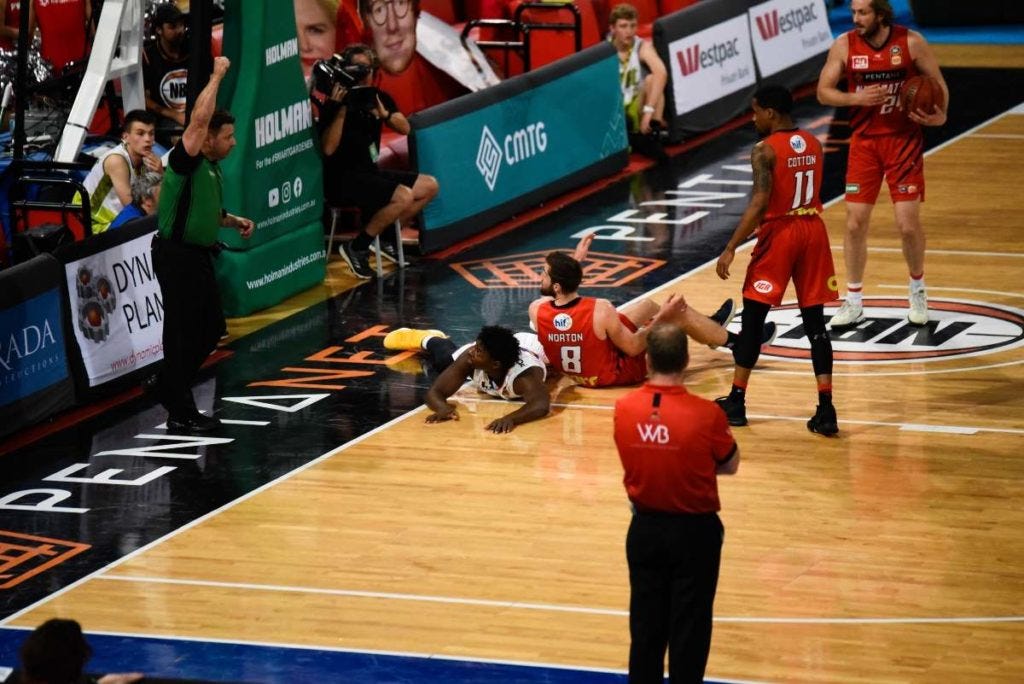 Credit: JBC Studios / Jacob Crook
Were foul calls a factor in this game? Perth had 25 fouls, versus Sydney's 15. The Kings made 19 of their 24 free throw attempts (Wildcats had 13/15).
---
With the series tied 1-1, Game 3 heads back to Sydney at the Qudos Bank Arena. It will be played on 15 March, Sunday at 5pm AEDT.